---
Resource Capital Fund V L.P. (RCF V) has acquired 41 909 400 common shares (the facility shares) of Buffalo Coal Corp., representing approximately 11.88% of the issued and outstanding common shares in the capital of Buffalo.
The facility shares were issued from treasury by the company in settlement of interest in the amount of CAN$2 095 470 owing for the period beginning on 1 April 2016 and ending on 30 June 2016 on a secured convertible loan facility advanced by RCF V to Buffalo in the aggregate principal amount of US$27 million. The conversion price for the interest was CAN$0.05 per common share.
The terms of the loan facility are set forth in the Third Amended and Restated Loan Agreement dated as of 2 December 2015 (the Loan Agreement), as amended by the Amendment No. 1 dated as of November 28, 2016 (the Amendment). Pursuant to the Amendment, RCF V has granted Buffalo an interest payment holiday from 1 July 2016 until the earlier of a) the maturity date of the Loan, b) the occurrence of any event which constitutes a default as defined in the Loan Agreement and c) the delivery of a notice by RCF V terminating the interest payment holiday. During this Interest Holiday Period, interest will accrue at a rate of 1.29%. Accrued interest will be payable on the last day of the Interest Holiday Period in cash or common shares, in either case as provided for in the amendment. All other terms and conditions of the Loan Agreement will continue in full force and effect and unamended.
Before the acquisition of the facility shares, RCF V owned and controlled 306,035,697 common shares, representing approximately 86.72% of the issued and outstanding Common Shares. Following the acquisition of the Facility Shares, RCF V owns and controls, directly or indirectly, 347,945,097 common shares, representing approximately 88.13% of the current issued and outstanding common shares.
Read the article online at: https://www.worldcoal.com/coal/21122016/resource-capital-fund-v-lp-acquires-common-shares-in-buffalo-coal/
You might also like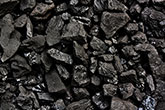 According to a recent release from Rystad Energy, global coal-fired power generation is on track to peak in 2023, as new sources of renewable and low-carbon energy expand rapidly.