---
While Europe bases 60% of its electricity supply on a mix of coal and nuclear energy, natural gas makes up 60% of Italy's mix. As a result, Italian electricity bills are on average 50% higher than in the other European countries.
Consequently, Italy must face the challenge of rebalancing a costly and geopolitically-risky energy mix, which places the country and he mercy of its two main gas importers: the Russian oil and gas giant, Gazprom, and Algerian state-owned oil and gas company, Sonatrach. An increase in coal's share of the energy mix to 20% could allow Italy to lower its electricity costs and to obtain and better geopolitical diversification of supply.
Italy and CCS
Italy is also trying to improve its environmental performance in many ways: investing in the best available clean coal technologies; enhancing energy efficiencies; and strengthening the development and demonstration of carbon capture and storage.
Italy is part of the Carbon Sequestration Leadership Forum (CSLF), the European platform for zero-emission power plants, and the workshop groups of the International Energy Agency. In May, Italy and the US signed a bilateral agreement to advance CCS in each country. Working together, the two countries will further the development of technologies needed to limit CO2 emissions from coal-fired power plants and move towards a sustainable low carbon economy.
In Europe, the EU believes that it will be possible to use sustainable coal technologies commercially in the next 10 – 15 years. To achieve this, the EU decided to create a number of demonstration plants to pioneer CCS worldwide. Some 34 projects have been proposed across Europe, but only 10 – 12 will be part of the demonstration project. Italy is a candidate with the Porto Tolle plant, with one 660MW capacity unit.
The European Energy Plan for Recovery (EEPR) has allocated € 1.05 billion in funding towards these CCS projects, which must be able to capture at least 85% of their CO2 emissions, have an output of at least 300 MW to qualify for funding, and remain in use for five years. Project selection should be made by 2010 in order to meet the current timetable for the demonstration projects to be up and running by 2015.
Porto Tolle and beyond
In July, the Italian environment minister signed the environmental impact assessment for Enel's 2000 MW oil-to-coal Porto Tolle conversion project. The plant, Italy's candidate for the EU's CCS demonstration project, will reduce SOx, NOx and dust emissions by 70 – 80% and CO2 emissions by 2 million t.
Other coal-fired power projects in Italy include the new high-efficiency power plants at Vado Ligura and Progetti Sei, both of which will have an energy efficiency of 47%. Enel and ENI have also begun to develop a 50 MW CCS demonstration plant at Brindisi. The technologies developed here will be transferred to the Porto Tolle plant.
Author: Rinaldo Sorgenti, Assocarboni, Italy. To read the full version of this article, please refer to the October 2009 issue of World Coal magazine.
Read the article online at: https://www.worldcoal.com/coal/21102009/italys_clean_coal/
You might also like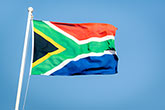 Black Royalty Minerals Koornfontein has signed Bettercoal's letter of commitment.