---
Time is up for Aurizon to stop playing games with Queensland exports and revert back to normal maintenance while the independent regulator, the Queensland Competition Authority (QCA), makes its final decision said Queensland Resources Council Chief Executive Ian Macfarlane.
"Industry's position hasn't changed. Aurizon is a monopoly and it's the role of the independent regulator to set the price they can charge customers. It's a pricing system Aurizon agreed to when the company was floated and one which guarantees their revenue, which is a luxury Aurizon was happy to bank during the downturn," he said.
"Without explanation, Aurizon has decided to unilaterally change its maintenance and undermine the performance of rail systems. Aurizon is damaging the reputation of Queensland's largest export industry and short changing all Queenslanders with the loss of royalties from lost exports.
"The regulatory system is not broken. It's supported by both the State Government and the Federal Government. Premier Palaszczuk backs the independent regulatory process and the Federal Resources Minister Matt Canavan this week called out Aurizon saying the company was trying to force through an 'old-style industrial relations bargaining system'.
"Queensland's coal industry has promised to support the regulator's final decision on the Aurizon rail maintenance budget. If the QCA, as the independent umpire, finds Aurizon should be paid more for maintenance, the industry will pay.
"Queensland needs to reliably transport coal to port if we are to take advantage of the strengthening outlook for coal across our existing and emerging Asian markets. If we don't our customers will shop elsewhere and jobs in regional Queensland will be put at risk."
QRC estimates the cost of Aurizon's new maintenance plan, which they say will choke off as much as 20 million t of exports a year, would cost up to AUS$4 billion per annum in lost Queensland exports and up to AUS$500 million in lost royalties which pay for the wages of teachers, nurses and police. Queensland simply can't afford to keep paying the price of Aurizon's intransigence.
The QRC has responded to the QCA's request for comments on maintenance and a final decision on UT5 is expected in September.
Read the article online at: https://www.worldcoal.com/coal/21062018/time-is-up-for-aurizon/
You might also like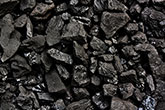 According to a recent release from Rystad Energy, global coal-fired power generation is on track to peak in 2023, as new sources of renewable and low-carbon energy expand rapidly.