Tanzania coal project moves toward production
---
The African coal exporter, Edenville Energy, has narrowed its H1 losses as the company's Rukwa coal project in southwest Tanzania made progress.
The mineral resource estimate for the coal project has been upgraded to 57.5 million t, with an indicated calorific value of 17.42mj/kg. The project includes the Namwele, Mkomolo and Muze coal deposits.
All three deposits are located close to existing infrastructure. Mkomolo and Namwele lie 25 km by road to the northeast of the major regional centre of Sumbawanga.
The Rukwa coal project has plentiful access to water sources, ranging from small streams and rivers beside Namwele and Mkomolo, to the short of Lake Rukwa, which is a major source of water for the district. These water supplies have the potential to was the coal following extraction, adding value to the final product and supporting its commercial viability for power generation.
Power plant for local market
The Rukwa regions currently depend on electricity imported from Zambia. Edenville's project has government backing as ministers look to create a local source of power. The Rukwa project is located in the Mtwara Development Corridor – a government backed development zone for energy related activity.
Following a scoping study, Edenville Energy discovered the opportunity to develop the Rukwa coal project as the feed for a small scale coal-to-power operation. Doing so would allow the company to move toward production, with the optimal scenario based on a 10 MW power plant supplying the local market.
The Tanzanian Government is hoping to build new power transmission lines that would link the north and south of the country. The Rukwa coal project lies within 10 km of the proposed route for the new power line. The company hopes this beneficial position in relation to the power line will provide a flexibility in production that could satisfy both industrial and power production requirements.
Minimising losses
Losses for H1 came to £300,560, down from £319,123 a year previously. The company has net assets of £10.4 million, and cash reserves of £341,910.
Edenville chairman, Sally Schofield, said that "The company is well funded to satisfy its immediate needs as it keeps a close eye on its operating costs. At the same time, we are maintaining a focused portfolio of licences in Tanzania and we aim to keep land holding costs as low as practically possible as we progress."
"The conclusions of the Scoping Study published in September, demonstrates that there is a viable commercial opportunity for Edenville to become a power producer, utilising a small scale, coal-to-power business scenario," Schofield concluded.
Edited from various sources by Sam Dodson
Read the article online at: https://www.worldcoal.com/coal/20092013/tanzania_coal_project_moves_toward_production_63/
You might also like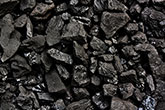 Canyon Coal is constructing a new coal mine in Hendrina, Mpumalanga, South Africa, with production is expected to start in 2H23.