Trump proposes new coal initiative to replace Obama's Clean Power Plan
Published by Claire Cuddihy, Assistant Editor
World Coal,
---
This week, President Donald Trump plans to unveil his latest proposal for a coal initiative which is to replace former US President Barack Obama's Clean Power Plan initiative, that was aimed at combatting climate change.
Trump's proposed new initiative is reportedly aimed at rescuing the flagging US coal industry, with new legislation aimed at helping coal-fired power plants run more efficiently and stay open longer.
The Environmental Protection Agency (EPA) has conducted an impact analysis of this proposal and predicts that the new initiative will only trigger a slight reduction to carbon pollutant emissions.
According to the Trump administration, by 2030 this proposed legislation could cut CO2 emissions from 2005 levels by 0.7 – 1.5%. This is the equivalent of taking 2.7 million to 5.3 million cars off the road.
To put this into context, Obama's initiative would have reduced CO2 emissions by approximately 19% during the same timeframe. This is the equivalent of taking 75 million cars out of circulation.
The new proposal is to be subject to a 60 day comment period.
Further information on this proposed initiative is expected to be available later this week.
Read the article online at: https://www.worldcoal.com/coal/20082018/trump-proposes-new-coal-initiative-to-replace-obamas-clean-power-plan/
You might also like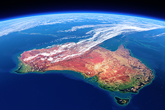 Simon Nicholas overviews a new report by IEEFA India and JMK Research and Analytics, which demonstrates why Australian metallurgical coal miners should not get overexcited by the outlook for exports to the subcontinent.