Polish coal producer may require state bailout
---
As first reported by Reuters, Poland's Kompania Weglowa, the largest hard coal producer in the EU, is considering asking a state agency for a bailout.
Poland relies heavily on coal for its energy, with a current installed capacity of 37 GW. However, decreasing coal prices have significantly impacted the company.
EU measures restrict coal
The effects of the EU's Large Combustion Plants Directive (LCPD) have compounded the effect of the weak coal market. Polish grid operator PSE expects 6.6 GW of energy capacity will be taken offline as a result of the LCPD.
Further to this, extraction costs of coal in Poland are rising. Domestic coal is therefore more expensive than imported coal available from countries, such as the US. Kompania Weglowa has reported that its large stockpiles have almost doubled in the last year, as its expensive coal loses out to cheap imports.
Opole coal-fired power plant expansion 
The importance of Kompania Weglowa to the Polish energy sector was highlighted in June when the government pushed the company to partner Poland's largest power company, PGE in expanding its Opole coal-fired power plant.
The expansion to the Opole plant seemed in doubt in June when Frost & Sullivan announced in World Coal that PGE had been forced to cancel the expansion due to the poor outlook for coal and coal-fired power plants.
However, the partnership between PGE and Kompania Weglowa allowed the expansion to continue. Kompania Weglowa is to supply coal to Opole between 2018 and 2038 worth between Zlotys 16 billion to 22 billion.
Following from this, sources have said Komania Weglowa could now ask the government for funds for "Industrial Development." The state recently bailed out troubled construction firm Polimex.
Reuters reported that discussions between Kompania Weglowa and the government agency in question were taking place "but that technicalities are not clear at this stage."
Edited from various sources by Sam Dodson
Read the article online at: https://www.worldcoal.com/coal/20082013/polish_coal_may_require_state_bailout_323/
You might also like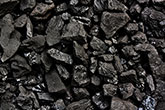 Canyon Coal is constructing a new coal mine in Hendrina, Mpumalanga, South Africa, with production is expected to start in 2H23.