---
The stalking horse bid from Alpha Natural Resources creditors has emerged as the only qualified bid for the company's coal assets, according to a court document filed by the company.
A stalking horse bid is supposed to set the lower limit for an asset sale by auction. In this case the bid was US$500 million for Alpha's mines in Wyoming and Appalachia, as well as coal reserves in Pennsylvania. But a proposed auction for the assets was cancelled after the company rejected other bids as unviable.
"The stalking horse bid is the sole bid that the debtors [Alpha Natural Resources] deem to be a qualified bid," the company said in its court filing. As a result the bid "is designated as the successful bidder."
Separately, the company said that Vantage Energy Appalachia II was the successful bidder for its Pennsylvania oil and gas assets. Vantage bid US$339.5 million for the assets, beating out a stalking horse bid of US$200 million.
"While we were not surprised with the interest the PLR assets generated from operators in the region, the strategic sale of these assets will only help to maximize the value of the estate for the benefit of all stakeholders,| said Alpha's Chairman and CEO, Kevin Crutchfield. "We continue to forge ahead toward the final phase of our restructuring."
The failure of the company to auction its coal properties reflects the significant challenges facing the US coal industry, where coal production is down by almost a third year-to-date. Coal demand has been hit by an increase in use of natural gas for electricity generation, weak export markets and a warm winter, which reduced coal burn and left coal stockpiles at power plants high.
Edited from by Jonathan Rowland.
Read the article online at: https://www.worldcoal.com/coal/20052016/auction-for-alphas-coal-assets-cancelled-2016-823/
You might also like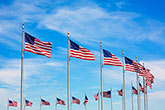 According to a recent release from the EIA, US coal-related CO2 emissions decreased by 68 million t in 2022, while overall US energy-related CO2 emissions increased slightly.