---
Ucore Rare Metals, Inc. (Ucore) has responded favourably to the most recent Congressional initiatives to advance the Coal Region in northeastern Pennsylvania, US as a domestic Rare Earth Element (REE) production district.
The company believes that ongoing Congressional focus on the development of REE separation technologies, as evidenced by pending legislation such as the Rare Earth Element Advanced Coal Technologies Act introduced by Senator Manchin of West Virginia and recently introduced to the Senate Committee on Energy and Natural Resources, is critical to establishing technology metals independence for the US and its allies.
The Senate reported the bill favourably out of the Energy and Natural Resources Committee in early March, and it is now awaiting consideration on the Senate floor. The bill seeks to secure US$160 million in funding over the next eight years to support technologies that separate REE from coal and coal ash, as part of a strategy to eliminate dependence on foreign sources for these strategic metals – vital to clean energy, electric and non-carbon emitting vehicles, military, health and high technology applications.
Jim McKenzie, President and CEO of Ucore, said: "The fact that bills like this are being introduced and gaining traction in Congress is a strong signal the government is serious about a domestic REE supply chain. Between legislative provisions in the National Defense Authorization Act and executive action such as the administration's recent executive orders, we see an emerging policy trend that prioritises an American Rare Earth feedstock and beneficiation industry. What's more, the government's focus on separation technologies is particularly encouraging because this has been a long-standing technology gap in the US industrial base and one that Ucore in conjunction with its partner, IBC Advanced Technologies, Inc. (IBC), is ideally positioned to fill."
Environmentally sustainable and non-energy intensive Molecular Recognition Technology (MRT) for the selective separation of REE was specifically developed by IBC of American Fork, Utah. IBC and Ucore are targeting key opportunities under their strategic alliance and are engaged in accessing opportunities to apply MRT to the selective separation of REE from coal and coal ash in the US Appalachian Coal Region with their pending joint venture partner Kentucky River Properties LLC.
Read the article online at: https://www.worldcoal.com/coal/20032018/ucore-rare-metals-endorses-congressional-efforts-to-extract-ree-from-coal-region/
You might also like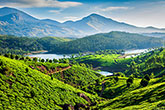 In a push towards eco-friendly coal transportation, Coal India Limited (CIL) has planned a capital investment in 61 first mile connectivity (FMC) projects.