Duke Energy provides update on progress to close coal ash basins
Published by Alex Hithersay, Editorial Assistant
World Coal,
---
Duke Energy has provided an update on the progress to permanently and safely close all the company's remaining coal ash basins.
The scope and scale of the company's work to close 56 basins at 21 plants continues to move forward. Highlights of the progress include:
More than 7 million work hours were logged in 2018 by expert teams focused on basin closure, demonstrating the company's commitment to safely managing coal ash.
Work to prepare basins for closure is underway across the fleet. By early 2019, the company will stop sending ash and wastewater to nearly all basins, well in advance of state and federal requirements. To accomplish this, the company constructed dry bottom ash handling systems, lined water treatment basins and new lined retention basins at a number of operating coal plants.
Ash has been excavated from seven basins at the Asheville plant (Asheville, North Carolina), Rogers Energy Complex (Mooresboro, North Carolina), W.S. Lee facility (Belton, South Carolina), Cayuga Generating Station (Cayuga, Indiana), Gibson Generating Station (Owensville, Indiana), and Gallagher Generating Station (New Albany, Indiana).
In the coming months, excavation will be completed at seven additional basins at the Dan River facility (Eden, North Carolina), Riverbend Steam Station (Mount Holly, North Carolina), Sutton Energy Complex (Wilmington, North Carolina) and East Bend Station (Boone Co., Kentucky).
Approximately 22 million t of ash have been excavated since basin closure began in recent years, with more than 5 million t moved in 2018 alone.
A vital step in closure is to remove the free water from the basins, which will happen at both excavated and capped facilities. That process is underway at many locations and is the most effective step in improving groundwater quality. In addition, the company has begun work to determine additional corrective actions to improve groundwater, and it will monitor groundwater for decades to ensure that the environment remains well protected.
Read the article online at: https://www.worldcoal.com/coal/19122018/duke-energy-provides-update-on-progress-to-close-coal-ash-basins/
You might also like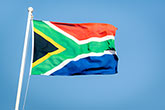 Black Royalty Minerals Koornfontein has signed Bettercoal's letter of commitment.