Italy's coal use is up – but it's not enough
---
Italy will import 19 million t of thermal coal in 2012, a 12% increase over last year, according to Andrea Clavarino, chairman of the Italian Coal Association (Assocarboni), who was speaking at the 2012 IEA/Coal Industry Advisory Board plenary meeting in Paris.
Coal could drive competitiveness
Talking about the Italian energy scenario, Clavarino also criticised the lack of any reference to the role of coal in Italy's new 2012 – 2020 Energy Strategy, which is currently under public consultation: "Competitive electricity rates, security of supply and environmental protection are major issues in Italy, that is why they should drive the new National Energy Strategy," he said.
 "Nevertheless, the plan presented by the Government inexplicably focuses even more on natural gas, by far the most expensive fuel to produce electricity, which already accounts for 60% of the electricity production in Italy. Furthermore, it provides additional subsidies to renewable energy, now at Euro 9 billion/year. This would further increase the already expensive bills, not bring them down".
"To regain competitiveness and secure our power supply, we need to rebalance Italy's mix of sources by replacing part of the share natural gas with coal, whose current share (12%) is the lowest in Europe. We need to bring the mix in line to that of other European countries, whose electricity production depends for 60% on nuclear and coal on average".
"Italy renounced nuclear power by referendum: if the Government takes to heart the competitiveness of the country, it should carefully but quickly reconsider a higher role of coal in the new National Energy Strategy".
Coal use on the rise
According to the World Energy Outlook (WEO) 2012, in 2011 global coal demand went up by 5.6% and coal was again the fastest growing fuel. Over the last decade, global coal demand has increased by about 55%, a bigger growth in terms of both volume and percentage than for any other energy source, including renewables. Depending on the future scenario considered, coal demand might rise by 59% between 2010 and 2035, if business-as-usual prevails.
 The driving force behind rising global coal use are the power sectors in China, India and other non-OECD countries, where, over the past decade, total power output nearly doubled, with 60% of that growth being coal-fired.
Coal also remains the leading source of power in the OECD countries: in the first nine months of 2012, coal consumption increased by about 40% in UK, 10% in Germany, 15% in Spain and 24% in Turkey. "We therefore urge our Government to study the case of other European countries, such as Germany and the UK, who have based their electricity production on competitive and widely available coal, together with subsidised renewables," argued Clavarino.
Italian focuses on clean coal
In the last few years, Italian coal operators have focused on innovation and fostered significant investments in new clean coal technologies, enabling the cleaner use of coal. "Our plants have obtained all the stringent European environmental certifications (EMAS) and boast an average efficiency of 39%, with peaks of 46% in the case of the Torrevaldaliga North and for the prospective oil-to-coal conversion at Porto Tolle, Vado Ligure and SEI power plants, compared to the European average of 35%. This […] should lead to a greater exploitation of our coal-fired plants", Clavarino concluded.
Written by Jonathan Rowland.
Read the article online at: https://www.worldcoal.com/coal/19112012/italian_coal_imports_will_rise_this_year_but_overall_market_share_stays_low/
You might also like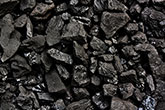 Canyon Coal is constructing a new coal mine in Hendrina, Mpumalanga, South Africa, with production is expected to start in 2H23.