---
South Africa must turn its coal resource endowment into revenue, jobs and broader economic development, Canyon Coal Executive Chairperson Vuslat Bayoglu has said.
Speaking at a Coaltrans Southern Africa Conference in Sandton, Bayoglu said with 118 years of coal resources left, which translates to 30.8 billion t, the coal sector needed maximum support to compete in international markets with countries like Indonesia.
Indonesia's coal output is projected to grow exponentially while South Africa's is set to decline over the next 20 years.
"Indonesia is predicted to reach almost 800 million t of coal production by 2030, while South Africa is forecast to decline to less than 200 million t. South Africa could easily emulate Indonesia's success if government, investors and miners band together to provide the sector the industry support it requires," Bayoglu said.
Bayoglu reminded delegates, comprising coal miners, analysts, investors, service providers and other stakeholders, that coal was a key driver of modernity and innovation.
He outlined the historical and global significance of coal. "The invention of steam engine and all the benefits that flowed from it including the industrial revolutions which benefitted the modern world powers of Europe and United States, undeniably came from the coal and its beneficiation for use in power generation and steel manufacturing."
Coal mining played a fundamental role in ushering peace and stability to post-WWII Europe by providing stable power and being the key ingredient for the European coal and steel community, which was the precursor to the European Union.
Moreover, the world's energy demand continues to increase exponentially with analysts forecasting global energy demand to reach 739 quadrillion Btu by 2040 with coal forecast to comprise 161 quadrillion Btu.
Noting the growing global energy demand, Bayoglu highlighted that the spur in demand would be supported by the 1160 coal plants that are planned or under construction in 62 countries worldwide. These new plants would expand the world's coal-fired power capacity by 43%. This is in addition to the 6678 operating coal mines around the world.
While Europe's coal demand has dropped owing to the growth of renewables and their existing gas and oil supplies, which South Africa does not have the luxury of having at its disposal.
In Southern Africa there is a growth in coal projects being developed in Botswana, Mozambique, Madagascar, Tanzania, Zambia and Zimbabwe. Moreover, South Africa is far ahead of the other countries in Southern Africa owing to its long history of coal mining, developed infrastructure, and skilled workforce.
Eskom needs coal and South Africa needs Eskom to succeed
"Eskom is critical to South Africa and every effort is needed to ensure is succeeds. South Africa is heavily reliant on coal as it the cheapest most reliable form of energy. We do not have gas and oil reserves. South Africa has good quality coal, which needs to be produced cost competitively. South Africa also must make the most of its coal resources for the benefit of the country and can continue to generate revenue for the country through export sales," Bayoglu stated.
The exiting of coal majors, such Anglo American and South32 poses a risk owing to the loss of skills and capabilities to optimally run coal mines in South Africa which could place the supply of much needed coal to Eskom at risk. However, this could also provide opportunities for black-empowered industrialists to enter this space.
GHG emissions clarified
According to research undertaken by international energy and sustainability consultancy Ecofys greenhouse gases (GHG) produced by coal miners make up a tiny minority of total global emissions. The major contributors are industry (29.2%), energy (14.5%), land (23.3%), transportation (14.5%), building (18.2%), while coal miners make up just 2.7% of emissions.
"There is a strong lobby against coal that blames all carbon emissions on the coal sector, but we should not be fooled by this. Industrialised countries are seeking to stop coal production after having benefited for generations from coal, while demanding emerging economies give up on coal, while they should rather be asking for cleaner coal technologies," he highlighted.
Bayoglu pointed out that one such technology to address GHG in coal was carbon capture, which will be key technology to reduce global CO2 emissions, not only from coal, but also natural gas and industrial sources.
Another technology is high efficiency low emission coal that aims to improve the current average global efficiency rate of coal-fired power plants from 33% to 40% by deploying more advanced off-the-shelf technology that could eliminate as much as two gigatonnes of CO2 emissions worldwide.
"Government needs to come to the party and support the industry to sustain jobs and create economic growth as the decline of the coal sector will place the country's energy sector in jeopardy and threaten the livelihoods of 700 000 people who are dependent on the coal sector. We are appreciative of the Department of Minerals and Energy pro-coal stand, but we need greater support by government and society broadly.
"Coal is important to South Africa and will continue to be very important for South Africa for decades to come and we all need to band together to ensure it receives the support and nurturing it deserves," Bayoglu concluded.
Read the article online at: https://www.worldcoal.com/coal/19092019/coal-a-reliable-and-cheap-energy-source-canyon-coal/
You might also like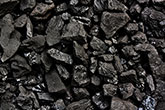 According to a recent release from Rystad Energy, global coal-fired power generation is on track to peak in 2023, as new sources of renewable and low-carbon energy expand rapidly.