---
Following the recent increase in the price and traded volumes of the company's CHESS Depositary Interests (CDI), thermal coal production and development company Universal Coal Plc (Universal Coal) has received a conditional, non-binding indicative offer (NIBO) from a consortium of investors led by a private entity that is incorporated in South Africa, Ata Resources Proprietary Limited (ATA Resources).
On behalf of the consortium, Ata Resources proposes to offer a cash consideration of AUS$0.35 for each Universal Coal share. The NBIO is subject to a number of conditions which include:
Entry into a transaction implementation agreement (TIA) between the consortium and the company.
Receipt of irrevocable undertakings from shareholders representing, in aggregate, in excess of 50% of the issued share capital of the company to vote in favour of the scheme and the subsequent delisting of the company from ASX.
Completion of confirmatory financial review by Ata Resources and its financiers in respect of the company.
The finalisation of debt and equity funding arrangements by each of Ata Resources and the consortium.
Universal Coal has been advised that Ata Resources has received an irrevocable undertaking from Coal Development Holdings B.V. (representing approximately 27.5% of the share capital of Universal) to vote in favour of the scheme and subsequent delisting of the company.
According to Universal Coal, there is no certainty that the NBIO will result in a binding offer, that the TIA will be negotiated or agreed, that Ata Resources will receive its desired level of shareholder support, that Ata Resources or the Consortium will receive the funding that is required to effect the scheme, that the directors of Universal who are independent of the NBIO will recommend the scheme or that the scheme will proceed.
The independent directors are to meet as soon as practicable to fully consider the details of the NBIO.
Until then, the independent directors recommend that Universal Coal shareholders and CDI holders take no action and make no decisions in respect of the NBIO until the independent directors have had the opportunity to meet to discuss the NBIO.
Shareholders will be kept informed of any developments related to the NBIO.
Read the article online at: https://www.worldcoal.com/coal/19092018/universal-coal-receives-non-binding-indicative-offer/
You might also like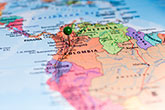 Benjamin Hill has entered into a nonbinding letter of intent with Aion to acquire interest in a Colombia coal project.