New coal railway line profits both coal company and Crow Tribe
---
Westmoreland Coal Company has announced that it has delivered its first shipment of coal via a new rail line built at Westmoreland Resources Inc.'s Absaloka mine, located in Hardin, Montana. The new connection to the main rail line allows trains to ship coal to the west, providing increased market opportunities for Absaloka's coal, which is coal leased from the Crow Tribe. The increased market opportunities could result in both increased coal royalties for the Crow Tribe, as well as increased mine employment opportunities. Westmoreland's investment in the expansion of the rail line has already resulted in several new accounts, including a test burn and spot sales to a new utility plant customer.
"Our team has worked very hard in concert with the Crow Tribe to make the completion of the western connection a reality," noted Robert P. King, president and CEO of Westmoreland. "The new rail line opens up Westmoreland's sales opportunities to the west, allowing [the company] to capitalise on our geographically-advantaged position in the North Powder River Basin."
News of Westmoreland's coal shipment promises to bring more coal trade to the Crow Tribe of Indians.
In June, the Bureau of Indian affairs approved the lease and exploration agreements between Big Metal Coal (a subsidiary of Cloud Peak Energy), and the Crow Tribe.
The terms provide for exclusive options to lease and develop up to an estimated 1.4 billion t of in-place northern Powder River Basin coal on the Crow Indian Reservation in southeast Montana. The 13,000 Tribe members occupy a 2.2 million acre reservation.
Big Metal Coal has paid a total of US$ 3.75 million in option payments to the Crow Tribe and will make additional payments during the initial five year period that could bring total payments to US$ 10 million.
Upon any future exercise and required regulatory approval of a lease or leases, and development of mining, Big Metal Coal Co. LLC will provide preferential hiring, training, and promotion to qualified Indians and will make bonus, production tax and royalty payments to the Tribe.
Darrin Old Coyote, chairman of the Crow Tribal executive branch, said, "The Tribe's large coal resources offer significant potential for good-paying jobs and a diversified source of revenue for essential Tribal Government services."
Adapted from press release by Samuel Dodson
Read the article online at: https://www.worldcoal.com/coal/19072013/new_coal_railway_line_makes_first_shipment_275/
You might also like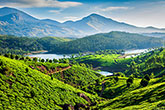 In a push towards eco-friendly coal transportation, Coal India Limited (CIL) has planned a capital investment in 61 first mile connectivity (FMC) projects.