---
On 18 June, the US Environmental Protection Agency (EPA) approved Oklahoma's application to operate a permit programme for disposing of coal combustion residuals – commonly known as fly ash – in landfills and surface impoundments. This approval makes Oklahoma the first state in the nation to run a federally approved fly ash permit programme. The Agency's decision, in partnership with the State of Oklahoma, furthers co-operative federalism while improving the management of fly ash.
"This historic announcement places oversight of fly ash disposal into the hands of those who are best positioned to oversee fly ash management: the officials who have intimate knowledge of the facilities and the environment in their state," said EPA Administrator Scott Pruitt. "Oklahoma is leading the way for other states to establish state fly ash permit programmes, and EPA stands ready to work with each and every state to improve fly ash management."
"I am pleased that Oklahoma is the first state in the nation to receive approval of its Coal Combustion Residuals permit programme. We actually incorporated the federal rule into our state permitting rules programme over a year ago," said Oklahoma Department of Environmental Quality Executive Director Scott Thompson. "We have the knowledge and expertise to consider unique and varied local concerns, which will ensure that the programme continues to be successful and protective of human health and the environment."
"This decision provides much needed certainty and gives the state clear permitting and enforcement authority while promoting the continued beneficial use of coal byproducts. This is critical as co-ops work to meet tomorrow's energy needs with affordable and reliable power. We hope this will be the first of many more state programme approvals," said National Rural Electric Cooperative Association Senior Vice President of Government Relations Kirk Johnson.
"Today's action by EPA to approve Oklahoma's coal combustion residuals (CCR) permit programme application is an important first step in fulfilling the intent of Congress through the Water Infrastructure Improvements for the Nation (WIIN) Act, which enables the states to directly implement and enforce the CCR rule," said Utility Solid Waste Activities Group Executive Director Jim Roewer. "The implementation of the coal combustion residuals rule through state-issued enforceable permits will bring certainty to the regulatory process, advance the public interest, and ensure environmental protection. We look forward to EPA approving other qualified state coal combustion residuals permit programme applications in the near future."
"The EPA approval of each state's ability to develop an EPA approved plan to deal with environmental issues makes much more sense than the 'one plan fits all' approach of the past. The State of Oklahoma and individual utilities have worked closely in the past to solve difficult environmental issues that benefited all citizens of the state and with this progressive step, that work can continue," said Western Farmers Electric Cooperative CEO Gary Roulet.
"We appreciate the EPA's approval of Oklahoma's permitting programme to manage fly ash. We agree with EPA that state permitting programmes, like Oklahoma's, are the most effective approach for fly ash management, and will ensure that all regulatory requirements will continue to be met," said Public Service Company of Oklahoma President and Chief Operating Officer Stuart Solomon.
Prior to this decision, electric utilities in Oklahoma were required to directly implement the requirements of EPA's 2015 fly ash rule without the technical assistance or oversight provided under a permit programme. With this approval, the Oklahoma Department of Environmental Quality (ODEQ) can now process permit applications and enforce permit violations for existing fly ash units and any future units in Oklahoma based on state law requirements rather than EPA's federal rule – except for those located in Indian Country. This action provides much needed regulatory certainty to facilities in Oklahoma. After working closely with the state, EPA determined that the permit programme submitted by ODEQ will be as protective as the federal regulatory programme that it is replacing.
In addition to approving Oklahoma's application, EPA has received an initial application from the State of Georgia to operate a state-run permit programme for fly ash. The agency has also encouraged states that may be considering submitting an application to consult with EPA early in the process. These consultations enable EPA and the state to work through areas where the state programme may be different from the federal CCR regulation.
Read the article online at: https://www.worldcoal.com/coal/19062018/epa-approves-fly-ash-disposal-permit-furthers-co-operative-federalism/
You might also like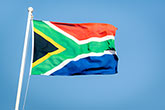 Black Royalty Minerals Koornfontein has signed Bettercoal's letter of commitment.