Coal - 19 June 2017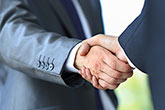 The company anticipates that the acquisition will result in growth opportunities throughout the Western US.
BMI Research has published an analysis on the Chinese power outlook.
Eagle Cement Corp. wants to use its state-of-the-art production line to contribute to meeting the country's growing demand for construction material.