Phibro Group to repurpose coal gasification plant for fertilizer production
Published by Harleigh Hobbs, Editor
World Coal,
---
Phibro LLC's affiliate Philipp Brothers Fertilizer, together with a group of investors (The Phibro Group), have acquired SG Solutions' Gasification Plant, a clean coal gasification plant located outside of West Terre Haute, Indiana, US.
Up until recently, the plant produced synthetic gas and steam to fuel the adjacent Wabash River Combined Cycle Plant owned by Wabash Valley Power Association.
The Phibro Group intend to repurpose the plant to produce ammonia fertilizer for use in the region. The group plans to invest approximately US$450 million into the plant to convert it to produce ammonia and is targeting a mid-2018 completion date.
Once the plant is converted, it will use petcoke sourced from Midwest refineries as a feedstock to produce ammonia. Petcoke is more economical than the natural gas that many other ammonia plants use as a feedstock and will enable the plant to offer local farmers more affordable fertilizer.
The gasification plant's clean coal technology, which was first funded by the Department of Energy more than two decades ago, allows for repurposing it to a world-scale ammonia production plant. There are very few plants in the US with similar technology.
It is reported that the acquisition and conversion of the plant, which had been scheduled to be decommissioned, will not only save existing jobs, but also create roughly 100 permanent local manufacturing jobs.
Simon Greenshields, President and Chief Executive Officer of Phibro LLC, commented: "We are thrilled to be able to put this plant's technology, which has outlived its viability in an era of reduced coal fired power generation, to a more productive economic use, manufacturing much needed ammonia fertilizer for the region. This transaction benefits numerous stakeholder groups as it will create and save manufacturing jobs, provide the most affordable fertilizer for farmers in the area and reduce our nation's reliance on imported ammonia fertilizer. We would like to take this opportunity to thank Mr. Jay Bartlett, CEO of SG Solutions and Wabash Valley Power Association and his entire team for their support and assistance throughout this process. We look forward to commencing work on this project with our partner Quasar Energy Partners."
Nalin Gupta, Managing Partner of Quasar Energy Partners LLC, added: "We are proud to partner with the State of Indiana and other local constituents to creatively repurpose and expand existing infrastructure."
Edited from press release by Harleigh Hobbs
Read the article online at: https://www.worldcoal.com/coal/19052016/phibro-to-repurpose-coal-plant-for-fertilizer-production-807/
You might also like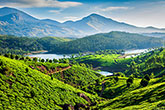 In a push towards eco-friendly coal transportation, Coal India Limited (CIL) has planned a capital investment in 61 first mile connectivity (FMC) projects.