---
Over the last year, a series of rulings by US judges in Denver has informed federal agencies that approve mining projects to take into account coal's indirect environmental impact, as well as long-established concerns about equipment emissions and mine dust.
This is currently limited to a single mine in northwestern Colorado. This mine may lose its permit if a new environmental review is not made within four months. Two of the rulings involving Colorado mines, from US District Judge R. Brooke Jackson, state when completing environmental reviews, greenhouse gas emissions must be considered. A similar case threatens to block production at another mine in the Powder River Basin of Montana and Wyoming.
Office spokesman, Chris Holmes, said the Office of Surface Mining Reclamation and Enforcement – which regulates the US environmental effects of mining – is still reviewing the rulings and has not made a decision on what do to next. But going against the agency would put the Obama Administration in a difficult position because of its work on cutting carbon dioxide emissions.The cases were only concerned with coal from federal leases, which accounts for approximately 40% of US production. However, it could subsequently lead to parallel legal challenges across the industry.
Colorado Mining Association President Stuart Sanderson said calculating a mine's input to global warming is meaningless because it's hindered by unregulated emissions in the developing world. "It's pushing the envelope of regulation that is not in the nation's interests," Sanderson said of the rulings.
Coal industry representatives are apprehensive of the rulings if they are followed through, believing it could lead on to delays in permitting and threaten the mines that are the core of an already weakened industry. However, legal experts say the rulings mirror a rising trend of linking fossil fuel extraction to climate change.
"The agencies could continue to act just as they have been, but the cost of what they're doing will be more public and clear," said Justin Pidot, an Assistant Professor at the University of Denver's Sturm College of Law. Pidot does not think the Colowyo mine will not have to close but, Mark Squillace, Director of the University of Colorado's Natural Resources Law Center, said the more methodical and detailed reviews could lead the government to deny coal mining meant for export. He commented: "I think the government is going to have to give serious thought to whether they're going to allow that to go forward".
Edited from various sources by Harleigh Hobbs
Read the article online at: https://www.worldcoal.com/coal/19052015/carbon-impact-of-coal-mines-should-be-part-of-approvals-process-2299/
You might also like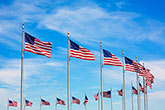 According to a recent release from the EIA, US coal-related CO2 emissions decreased by 68 million t in 2022, while overall US energy-related CO2 emissions increased slightly.