African coal mining projects develop under Continental Coal
---
The junior miner, Continental Coal, has continued to expand and improve its Southern African operations this week, following the announcement that the company has been granted a mining right for the company's De Wittekrans coal project.
The company has announced various operational improvements to its recently commissioned Penumbra coal mine in South Africa, while also entering into binding term sheets regarding its prospecting licenses in Botswana.
South Africa
Continental Coal's Penumbra thermal coal mine in South Africa has been improving its operations.
Production build-up at the coal mine is set to achieve its target design capacity of 63,000 tpm ROM by November 2013. Following the recent commissioning of the mine, ROM for July and August 2013 rose to an average of 26,787 tpm, from a production rate of 19,895 tpm, which was achieved in Q2 2013.
Infrastructure developments
The commissioning of the permanent ventilation shaft in August 2013 was the last remaining infrastructure requirement to be met before the mine's target capacity could be met. With adequate ventilation in place the mine's two continuous miner sections have been fully operational since the start of September, the company said in a statement.
ROM for September is on target to achieve the planned production of 40,000 tpm. The company said that achieving the planned production would also alleviate logistical congestion around the main conveyor.
Continental Coal also plans to add a drill-and-blast section to the two continuous miner sections during November 2013, which will add further flexibility to maintain the planned production rate. Each continuous miner section currently has two shuttle cars with the third cars expected in December 2013.
All required surface infrastructure have been completed and the installation of the underground substations is now in progress.
Don Turvey, CEO, said: "We had to hold back on production due to ventilation constraints up to the end of August 2013 but the successful commissioning of the ventilation shaft will now allow us to move towards full design capacity. The team has already taken the production step change now that they have been unleashed and will reach steady state production by November 2013. The Penumbra project is further establishing itself as a model project from design, through development and now aiming for steady state production. Experience gained during the Penumbra project execution will stand us to good use when we commence development of De Wittekrans in the near future."
Botswana
Continental Coal has announced it has entered into a binding term sheet with a third party to earn into specific prospecting licenses held by Continental Coal.
The third party, or funding party, will obtain the option to earn into a maximum of 80% of prospecting licenses 339/2008 and 341/2008 by assuming exploration activities and costs up to November 2014. Continental Coal will retain a free-carry interest of 20% up to the completion of a bankable feasibility study.
The transaction allows the company to retain an interest in its Botswana prospecting licenses, while being able to focus resources on the development of the De Wittekrans project.
Turvey said that the company "remains optimistic about the potential of our Botswana projects and believe brining in a funding partner is the best approach to enhance the value of these projects."
Edited from various sources by Sam Dodson
Read the article online at: https://www.worldcoal.com/coal/18092013/african_coal_mining_projects_develop_under_continental_coal_57/
You might also like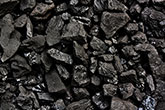 Canyon Coal is constructing a new coal mine in Hendrina, Mpumalanga, South Africa, with production is expected to start in 2H23.