Southern Research to play key role in low cost carbon fibre project
Published by Louise Mulhall, Editorial Assistant
World Coal,
---
The US Department of Energy's (DOE) Office of Energy Efficiency and Renewable Energy (EERE) recently announced that Western Research Institute (WRI) was selected for an award with DOE funding of US$3745413 to develop low cost carbon fibre components using various resources as the feedstock, such as coal and biomass.
With partner cost share included, the overall value of the project as proposed is nearly US$7 million.
Southern Research's Energy & Environment division (E&E) will participate as a subcontractor to WRI to provide renewable acrylonitrile, the key raw material needed to produce the highest quality carbon fibres, produced from biomass-derived second generation sugars.
"At Southern Research we have developed an innovative, thermocatalytic process that converts second generation sugars obtained from biomass to acrylonitrile," said Amit Goyal, Ph.D., manager, Sustainable Chemistry and Catalysis and Principal Investigator for Southern Research's E&E division.
The Southern Research process produces a direct drop-in replacement for petroleum acrylonitrile that is both economically competitive and sustainable, lowering greenhouse gas (GHG) emissions by up to 40%.
"Ninety percent of the world's carbon fiber production uses acrylonitrile as a raw material, growing at 11 to 18% per year. Due to the high growth rate of carbon fiber production, any reduction on GHG will be highly impactful," Goyal said.
The goal of the project with WRI is to expand the range of biomass feedstocks that the Southern Research process can use and to understand how the process is affected by impurities that change when different types of biomass and different biomass-to-sugar processes are used. Experimental data generated in this project will allow collaborators to better predict and improve the overall cost and application areas for carbon fibres. "The Southern Research process for producing acrylonitrile from biomass-derived sugars has the promise of changing the economics and environmental footprint of this important specialty chemical," said Bill Grieco, Ph.D., vice president of Southern Research's E&E division.
"Making that process more robust and agnostic to biomass sugar feedstock is another important step toward commercialisation of the technology," he added.
Team members working on the project led by WRI are Ramaco Carbon LLC, Oak Ridge National Laboratory, Massachusetts Institute of Technology Grossman Advanced Materials Group, Terra Power LLC, Autodesk Inc., Advanced Carbon Products LLC, and The University of Wyoming.
The project is among 22 announced in July by DOE related to research into advanced vehicle technologies.
Read the article online at: https://www.worldcoal.com/coal/18082017/southern-research-to-play-key-role-in-low-cost-carbon-fibre-project/
You might also like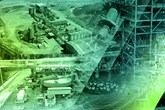 DRA Global has secured the contract for a major design package for Whitehaven Coal's Vickery Extension Project located in New South Wales, Australia.