---
Tancoal Energy Ltd (Intra Energy Corp. Ltd 70% and National Development Corporation of Tanzania 30%) produced a record tonnage of 54 630 t during the month of July at its Ngaka coal mine in Tanzania.
This is in comparison to July 2016, where it mined 20 842 t. Intra Energy reported the mine is set to maintain the target level of 600 000 tpy by the end of the year.
Sales were 48 857 t (compared to 18 634 t in July 2016), which is very close to the record tonnes sold in January 2017 of 49 241 t. A stockpile of 20 489 t had been built at 31 July.
On 1 August 2017, Twyford Ceramics signed two five-year contracts on a take or pay basis with Tancoal. The contracts commence in September for 6600 tpm for their Kenyan plant and 4900 tpm for their plant in Tanzania. Twyford's Kenya plant is currently a customer of Tancoal, the plant in Tanzania is new. Twyford is from China and is a major international ceramics producer.
The new screen plant has arrived at the Port of Dar es Salaam, it is being transported to site and is expected to be in operation by the end of August. The new crushing plant is in transit and is expected to be in operation from October. KCB Bank of Tanzania approved a loan of US$936 000 @ 8% over 60 months to finance 80% of the new crushing and screening plant.
The Regional Commissioner of the Ruvuma Region, where the mine is situated, visited the mine to see implementation of the mining production increases demanded by the government.
On 24 July, Graeme Robertson (Chairman of the Board) along with Jim Shedd (CEO) and the Tancoal Sales Team visited the Mtwara Port in Southern Tanzania in preparation for coal exports from the region. With the coal prices in South Africa continuing to increase, enquiries are now being received from countries near Tanzania, such as Kenya, Ethiopia and Mauritius (among others) regarding the possibility of supplying them with coal. The Port has all the facilities available to allow for exports. Initial discussions have considered using barges as an effective way to supply coal to some of the regions near Tanzania.
Talks have recommenced with SinoHydro regarding the letter from the Minister of Energy and Minerals to move ahead on the Ngaka Power Station Project. It was agreed to renew the MoU and establish a joint venture vehicle once equities are established.
IEC Chairman, Graeme Robertson, commented: "July was a productive month with increased coal output despite problems with the new contractor's performance. Sales were well below the market levels indicated to the government by Tanzanian consumers so a decision has been taken to aggressively enter the export market in competition with South African coal while coal prices ex Richards Bay remain in excess of US$85/t. Logistical solutions are being evaluated."
Read the article online at: https://www.worldcoal.com/coal/18082017/ngaka-coal-mine-produced-record-tonnage-in-july/
You might also like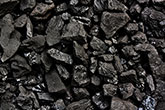 According to a recent release from Rystad Energy, global coal-fired power generation is on track to peak in 2023, as new sources of renewable and low-carbon energy expand rapidly.