---
On 15 June 2018, Mongolian metallurgical coal explorer and infrastructure company, Aspire Mining Ltd (Aspire), received the results of pilot scale carbonisation testwork on a washed bulk sample of 300 kg of coal indicative of the coal expected to be produced from the Nuurstei Coking Coal Project.
The sample was taken from a shallow open pit adjacent to the Nuurstei Mining License, the coal being the up dip surface expression of the Nuurstei deposit. The bulk sample specification used and based on a 1.50 float sink cut off provided the following specification. This was compared to a compilation of Nuurstei washed coking coal quality results released on 13 April 2016.
Fluidity
The coal sample had an initial softening temperature of 435°C with a plastic range of 75°C. Max fluidity was 325 ddpm. The sample may have lost some fluidity due to the long transit time between Mongolia and Australia. Petrography The vitrinite distribution was tightly spread between V12 and V14. The RoMax reading was 1.33. The sample contained: 89% Vitrinite 8% Inerts 3%.
Mineral matter
Mean stabilised coke size was 54.7 mm and coke yield was 80%. Subsequent coke testing gave outstanding results. CSR (Coke Strength Reactivity) is a standard test of coke value in use. The higher the number the harder the coke and the greater the iron ore charge that it can support in a blast furnace. The results of this test returned a CSR of 78. (This test was repeated to confirm this very high result). Prime Hard Coking Coals are normally specified at 68 – 72 CSR. The CRI (Coke Reactivity Index) is a test of the coke reactivity (indicates potential to break down in a reducing atmosphere). The lower the number, the better. The CRI in this test was just 14.6. This is a considerably low index and is inconsistent with the very high CSR result.
Aspire's Executive Chairman, David Paull, said: "these coke results demonstrate that coal from Nuurstei will be potentially sought after by Japanese and Korean steel producers as well as from Chinese steel mills where higher quality inputs into the steel industry are being sought. It also demonstrates that Mongolia can supply premium coking coals to the world's steel industry."
Read the article online at: https://www.worldcoal.com/coal/18062018/aspire-minings-coke-tests-return-high-quality-results/
You might also like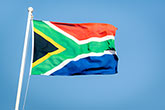 Black Royalty Minerals Koornfontein has signed Bettercoal's letter of commitment.