---
Corsa Coal Corp. has appointed Hunter Hobson as President of the Company's Central Appalachia (CAPP) Division, effective 17 April 2017. Hobson will be responsible for Corsa's thermal, industrial and metallurgical coal operations in the Central Appalachia coal region.
Hobson has served as Vice President of Sales for KopperGlo Mining, a subsidiary of Corsa since 2014. He has over 12 years' experience in the domestic, international, and business development sectors of the coal industry. Prior to this, Hobson was Director of Sales at Smoky Mountain Coal Corporation and has sat on numerous coal industry association Boards. He is the current Chairman of the Tennessee Mining Association.
Hobson replaces Keith D. Dyke who has been an integral part of Corsa's growth, leading various acquisitions and transformative transactions for Corsa. Dyke has plans to retire.
Keith Dyke commented: "My experiences with Corsa and the coal industry in the past forty years have been very rewarding. The relationships that I have had with the people in the industry will always be with me."
George Dethlefsen, Corsa's Chief Executive Officer added: "Under Keith Dyke's leadership, Corsa's CAPP Division has been a free cash flow positive business over the past 10 years in the face of extremely challenging market conditions. I would like to recognise Keith's tremendous leadership and accomplishments over his time at Corsa and wish him the best in retirement. Hunter Hobson's background in sales and his experience with the Company over the past four years prepare him well for the opportunities ahead."
Read the article online at: https://www.worldcoal.com/coal/18042017/new-president-of-corsa-coals-central-appalachia-division/
You might also like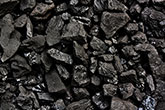 According to a recent release from Rystad Energy, global coal-fired power generation is on track to peak in 2023, as new sources of renewable and low-carbon energy expand rapidly.