Coal industry welcomes IEA report
---
The global coal industry has welcomed the publication of a new report from the IEA's Coal Industry Advisory Board (CIAB), which highlights the essential role coal plays in keeping electricity prices stable. The report is titled 'The impact of global coal supply on worldwide electricity prices'.
Stable electricity prices
Commenting on the release, WCA CEO, Milton Catelin, said: "This report highlights that coal continues to play a vital role in ensuring stable electricity prices in many major global economies. It should demonstrate to the International Energy Agency and global policy makers the importance of continued investments in coal infrastructure."
The report presents important new research on how coal supply affects electricity prices in several major regions including Europe, the US, Australia, Japan, China and South Africa. The report states that "irrespective of hard coal's share of the power generation in a region, the influence of coal prices on electricity prices is nearly always considerable."
Coal is affordable
Catelin added: "This is important because in many countries coal is by far the most affordable fuel and contributes a significant amount of electricity to the grid. Coal provides 40% of the world's electricity but in many countries its share is much higher. But as this report highlights in times of rising electricity consumption coal is often asked to meet the demand – meaning that despite increased demand, prices can be kept stable."
Lead author of the report, Hans-Wilhelm Schiffer, head of General Economic Policy/Science at RWE, commented: "Even if coal power generation in certain regions declines due to expansion of renewables, the coal price impact on power prices can nonetheless increase, as coal plants are likely to increasingly become the price-setting power units. Therefore, it is essential to keep affordable and reliable coal in the energy mix to keep wholesale electricity prices stable."
Global energy mix
Catelin concluded by saying that "with the IEA forecasting coal's share of the global energy mix to remain roughly stable over the next quarter-century and its role in setting electricity prices made clear from this report, governments must support continued investment in high efficiency low emission power generation from coal and ensure reliability of coal supply chains. This report shows without coal there is a real risk of electricity price volatility – something no country can afford."
Adapted from press release by Katie Woodward
Read the article online at: https://www.worldcoal.com/coal/18032014/coal_industry_welcomes_new_iea_report_630/
You might also like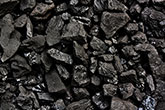 According to a recent release from Rystad Energy, global coal-fired power generation is on track to peak in 2023, as new sources of renewable and low-carbon energy expand rapidly.