---
Westmoreland Coal Company has entered into a restructuring support agreement (RSA) with members of an ad hoc group of lenders (the Ad Hoc Group) that hold approximately 76.1% of the company's term loan, approximately 57.9% of its senior secured notes, and approximately 79.1% of its bridge loan. To implement the RSA, Westmoreland filed voluntary petitions for relief under chapter 11 of the Bankruptcy Code in the US Bankruptcy Court for the Southern District of Texas, Houston Division.
In addition, Westmoreland affiliate Westmoreland Resource Partners, LP (WMLP) simultaneously filed for relief under chapter 11 of the Bankruptcy Code in the US Bankruptcy Court for the Southern District of Texas, Houston Division. WMLP has agreed to terms with its secured creditors on the use of cash collateral to fund WMLP's normal course operations and allow WMLP to serve its customers during the course of WMLP's chapter 11 case. WMLP intends to continue working constructively with an ad hoc group of its secured lenders (the WMLP Ad Hoc Group) in connection with a value maximising sale and marketing process that began prior to the commencement of WMLP's chapter 11 case.
Westmoreland's Canadian entities and Westmoreland Risk Management, Inc. are excluded from the voluntary petitions. Westmoreland's operations in the US and Canada are cash flow positive and liquidity from operations combined with the company's Debtor-In-Possession (DIP) financing is sufficient to continue operating its mines in the normal course of business, without any expected impact to current output levels. Importantly, Westmoreland anticipates no staff reductions as a result of the restructuring announcement.
"After months of thoughtful and productive conversations with our creditors, we have developed a plan that allows Westmoreland to operate as usual while positioning Westmoreland for long-term success," said Michael Hutchinson, Westmoreland's Interim Chief Executive Officer. "We will continue to work constructively with the Ad Hoc Group and serve our customers in the normal course as we progress through an expedited process to restructure our long-term debt and other liabilities. Our goal is to emerge as a stronger Westmoreland, better positioned to grow and thrive. We appreciate the ongoing support of our business partners, customers and creditors throughout this process. In addition, we thank our passionate Westmoreland team members for their tireless dedication and commitment to building a stronger Westmoreland."
In support of the RSA, Westmoreland launched a business transformation aimed at significantly increasing cash flow for all operational and support areas of the business. Initiatives identified by Westmoreland are expected to yield significant annual run rate savings from operational, commercial and overhead efficiencies.
RSA terms and DIP financing
The RSA provides that the US$90 million outstanding under the company's existing US$110 million bridge loan facility, which it entered into in May 2018 (the Bridge Loan), will be refinanced with a new US$110 million DIP facility, of which US$90 million has been drawn, subject to Bankruptcy Court approval. The DIP financing and cash flow from operations are expected to provide adequate liquidity to support Westmoreland's US and Canadian business throughout the restructuring process. The superpriority non-amortising DIP facility bears interest at the same rate as the Bridge Loan.
Under the RSA, the Ad Hoc Group has agreed to act as a stalking horse bidder to acquire substantially all of Westmoreland's business assets. Separately, WMLP will continue its sale process.
The RSA addresses Westmoreland's liabilities, including funded debt and other obligations, and provides the means for it to continue operating in the normal course of business. For additional information, please refer to the company's current report on Form 8-K filed along with this announcement. Both Westmoreland and WMLP have filed 'first day' motions with the Bankruptcy Court. When granted, these motions will enable day-to-day operations, regular payment of employee wages and benefits, and payment to key trade creditors for goods and services provided on or after the filing date to continue as usual.
Read the article online at: https://www.worldcoal.com/coal/17102018/westmoreland-enters-into-rsa-with-ad-hoc-lending-group-wmlp-to-sell-assets/
You might also like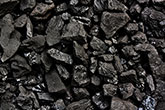 According to a recent release from Rystad Energy, global coal-fired power generation is on track to peak in 2023, as new sources of renewable and low-carbon energy expand rapidly.