---
India's state-owned coal company, Coal India (CIL), is to target coking coal production of 71.77 million t by the financial year ending April 2020 (FY2020), according to the Minister for Power, Coal, New and Renewable Energy and Mines Piyush Goyal.
Asked to provide a roadmap for coal production to FY2020 by the Lok Sabha, India's lower house of parliament, the minister confirmed CIL's target of around 1 billion t of coal by FY2020, including "enhancement of coking coal production from 53.8 million t achieved in 2015 – 2016 to 71.77 million t in 2019 – 2020."
"This enhancement in domestic production of coking coal is envisaged to reduce coking coal imports to some extent. However reduction of coking coal imports totally would not be possible due to the constraint of availability of metallurgical grade coal from domestic sources", the minister added.
India suffers from a lack of high-quality hard coking coal, according to CRU Mumbai Team Leader, Gunjan Aggarwal, with CIL's coking coal production comprising lower quality weak coking coal, semi-coking coals used for blending in the steel industry, and non-linked washery (NLW) coking coal, which is high ash and not suitable for coking of metallurgical uses.
According to CRU, India did not produce any hard-coking coal and only 11.8 million t of weak coking coal in 2015. In contrast, the country imported 49.7 million t of metallurgical coal in 2015 and is expected to import 48.1 million t this year.
Edited by Jonathan Rowland.
Read the article online at: https://www.worldcoal.com/coal/17082016/india-to-increase-production-of-coking-coal-2016-2252/
You might also like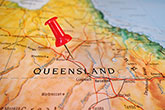 CIMIC Group's minerals processing company, Sedgman, has secured an operations and maintenance contract in the Bowen Basin, Queensland, from Pembroke Resources.