---
UK energy developer of a combined lignite mineral resource and mine mouth power plant located in the Thar desert in the southeast of Sindh Province, Pakistan, Oracle Coalfields, has received the coal price for its thermal power project in Thar.
Based on the mine feasibility study, the price was determined by the Thar Coal and Energy Board (TCEB), the government of Sindh, at an average price of US$60.23/t for an annual production of 4 million tpy.
TCEB's determined price is lower than the original price petitioned by the company (US$76.48/t) due to the TCEB applying lower capital and operating costs than presented in the company's original petition.
Mine capital costs (including financing costs) reduced from US$879 million to US$673 million, as determined by the regulator.
? 70:30 debt to equity financing structure has been permitted.
On the basis of this determined coal price, Oracle will proceed to apply to the National Electricity Price Regulation Authority for an initial electricity tariff for the power plant. To ensure that the internal rate of return is sustained throughout the thirty year lifetime of the project, the Thar Coal Tariff Determination Rules 2014 (the "Rules") allow for further coal price petitions as costs change.
Shahrukh Khan, CEO of Oracle, said: "The determination of our coal price by TCEB is an important milestone for the company and represents the latest step towards our goal of developing a producing mine capable of supplying indigenous coal. The regulated coal pricing mechanism that applies to Thar coal isolates the project from the price fluctuations of internationally traded coal and provides an element of certainty to the equity investor."
"We thank the relevant authorities in Pakistan for their work in determining our coal price. We remain steadfast in our determination to develop a long-term sustainable solution to the acute shortage of power in Pakistan," Khan continued. "I look forward to updating the market on further progress in due course."
Financial close is to be achieved on or before 31 December 2016 for this feasibility stage tariff to remain valid. Oracle is confident that, if the need be, it can ask the TCEB for an extension of this date. When capital and operating costs are finalised with the mining contractor, a Contract Stage petition will be submitted so that the coal price is adjusted to maintain the allowed project internal rate of return of 20%.
Edited from press release by Harleigh Hobbs
Read the article online at: https://www.worldcoal.com/coal/17062016/oracle-coalfields-receives-coal-price-for-thar-power-project-980/
You might also like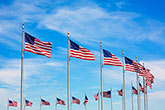 According to a recent release from the EIA, US coal-related CO2 emissions decreased by 68 million t in 2022, while overall US energy-related CO2 emissions increased slightly.