Warrior Met coal adopts rights agreement to protect net operating loss carryforwards
Published by John Williams, Editorial Assistant
World Coal,
---
Warrior Met Coal, Inc. has announced that it has adopted a net operating loss carryforwards rights plan in an effort to prevent the imposition of significant limitations under Section 382 of the Internal Revenue Code on its ability to utilise its current NOLs to reduce its future tax liabilities.
The rights agreement is intended to supplement the charter restriction already in place on the acquisition of more than 4.99% of common stock without the approval of the board, contained in the company's certificate of incorporation, the extension of which the stockholders of the company approved at the 2019 annual meeting of stockholders.
The company had federal and state NOLs totalling approximately US$786 million and US$860 million, respectively, as of 31 December 2019. The company's use of its NOLs could be substantially limited if the company experiences an 'ownership change'. In general, an ownership change occurs if there is a cumulative change in a company's ownership by '5% shareholders' that increases by more than fifty percentage points over the lowest percentage of stock owned by such stockholders at any time during the prior 3 year period or, if sooner, since the last 'ownership change' experienced by the company. The company noted that the rights agreement is designed to serve the interests of all stockholders by preserving the availability of its NOLs and is similar to plans adopted by other companies with significant NOLs.
"The rights agreement in combination with the charter restriction already in place should protect the significant value of the NOLs to the company until they are fully utilised, which should enhance free cash flow generation as well," said Dale Boyles, Chief Financial Officer of Warrior.
Read the article online at: https://www.worldcoal.com/coal/17022020/warrior-met-coal-adopts-rights-agreement-to-protect-net-operating-loss-carryforwards/
You might also like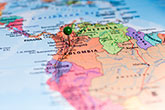 Benjamin Hill has entered into a nonbinding letter of intent with Aion to acquire interest in a Colombia coal project.