---
Whitehaven Coal has reported a net profit after tax of US$157.5 million for the half year ended 31 December 2016.
Once again, all key financial performance metrics improved on the previous corresponding period (pcp):
Sales revenue of US$823.5 million, up by 43%.
Operating EBITDA of US$324.8 million rose by 205% following significant increase in coal prices.
Operating cash flow of US$263.6 million, an increase of 123%.
Net debt was reduced to US$628 million with gearing falling to 17%.
Operating highlights
Equity ROM coal production and sales of coal of 8.2 million t and 7.8 million t, 16% and 6% higher respectively than the pcp reflecting the ongoing ramp up of Maules Creek mine.
Half year ROM coal production of 4.4 million t from Maules Creek, was up 32% on the pcp.
Metallurgical coal sales continue to grow in line with expectations as production from Maules Creek increases and represented 29% of total production from the mine during the half year.
Production costs were in line with guidance of US$56/t excluding royalties.
Guidance
Full year saleable coal production is expected to be in the range of 21million t to 22 million t. Costs in the second half are likely to increase slightly as production of metallurgical coal increases.
Subsequent to the end of the financial period a further US$105 million of debt has been repaid.
Economic and social contribution
During the first half of FY2017 Whitehaven Coal and its Joint Venture partners made significant contributions to the New South Wales (NSW) economy and to local economies in NW NSW.
A total of US$62.8 million paid to the NSW Government in mining royalties.
Spending US$108 million with local businesses, supporting local employment.
Making charitable contributions to over 40 local community groups.
Delivering on our target to ensure at least 10% of the Maules Creek workforce is made up of Aboriginal or Torres Strait Islander people.

Commenting on the results, Whitehaven Coal Managing Director and CEO Paul Flynn said:

"This is a great outcome which cements our position as the leading independent Australian coal company. Whitehaven Coal is capturing the benefit of the improved coal price environment aided by a sustained focus on cost reduction.

"Increased profits and strong cash flows mean the business is well positioned to accelerate its debt reduction. We are creating the strong balance sheet that underpins Whitehaven's future growth strategy and prospects.

"Whitehaven's high quality coal – which produces more energy and fewer emissions per tonne than almost all competing coals – is being widely and rapidly accepted in the growing Asian market.

"The outlook for the high quality coal we produce is positive, as more HELE technology coal-fired power plants are being deployed into the Asian region.

"Earlier this month the Australian Prime Minister noted the critical role that cleaner coal can play in creating a lower emissions future. Prime Minister Turnbull's Asian counterparts not only share this perspective, they are leading the way through investment and energy policy settings that achieve meaningful carbon reductions without compromising economic competitiveness or energy security."
Read the article online at: https://www.worldcoal.com/coal/17022017/whitehaven-fy17-results-show-increasing-profits/
You might also like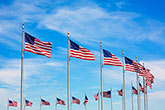 According to a recent release from the EIA, US coal-related CO2 emissions decreased by 68 million t in 2022, while overall US energy-related CO2 emissions increased slightly.