Koppers and ArcelorMittal enter into long-term coal tar supply agreements
Published by Louise Mulhall, Editorial Assistant
World Coal,
---
Koppers Inc., a wholly-owned subsidiary of Koppers Holdings Inc. (NYSE: KOP), has announced that it has entered into new long-term coal tar supply agreements with leading steelmaker ArcelorMittal. Pursuant to the contracts, which have initial terms of 10 years, Koppers will purchase coal tar, a byproduct of ArcelorMittal coke plants in the US. This contracted volume will satisfy a significant portion of the domestic raw material needs for Koppers.
ArcelorMittal US operates three coke plants to transform coal into coke, an important ingredient in the integrated steelmaking process. Coal tar is a viscous, carbon-rich liquid byproduct with a complex chemical make-up. It is a key raw material used by Koppers in the production of creosote, an oil-based wood preservative that is used in treating crossties for the railroad industry, and carbon-based chemicals.
Koppers President and CEO Leroy Ball said:
"These multi-year contracts are the latest step in our strategy to transform Koppers into the global leader in wood-based technologies. The agreements leverage the value of our vertically intregrated supply model for treated crossties by adding long-term stability of creosote supply to the North American rail industry at a fair value while reducing our exposure to historically more volatile end-markets associated with crude oil and aluminum." Ball continued, "We are extremely happy to extend our long-standing partnership with such a large, well-known, global partner as ArcelorMittal. Their willingness to recognise the issues facing both of our industries allowed us to jointly craft agreements that serve both companies' long-term interests."
At ArcelorMittal coke plants, all of the byproducts generated are sold for further industrial usage. All the coal tar is converted into beneficial products; none is landfilled or stockpiled.
"Beyond the recycling of steel itself, more than 90% of all of the byproducts and residues from our US operations are reused or recycled," said John Brett, Chief Executive Officer, ArcelorMittal US. "Sustainability is a core value to ArcelorMittal and guided by 10 sustainable development outcomes including the efficient use of resources and high recycling rates. We are pleased to partner with Koppers to repurpose the byproducts of steelmaking and promote environmental sustainability."
Read the article online at: https://www.worldcoal.com/coal/17012017/koppers-and-arcelormittal-enter-into-long-term-coal-tar-supply-agreements/
You might also like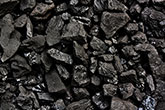 According to a recent release from Rystad Energy, global coal-fired power generation is on track to peak in 2023, as new sources of renewable and low-carbon energy expand rapidly.