---
Rapid growth in demand for energy in southeast Asia will drive strong growth in demand for coal, according to a new study from the International Energy Agency (IEA), with the fuel accounting for 50% of the energy mix in the region by 2040.
According to the IEA's World Energy Outlook Special Report on Southeast Asia, energy demand in southeast Asia has increased by more than 50% between 2000 and 2013. Demand will continue to grow rapidly, rising by 80% to just under 1.1 billion tonnes of oil equivalent (toe) by 2040 on the back of a regional economy that will triple in size and a population that will grow by a quarter to 760 million.
To fuel this demand, coal is expected to overtake oil as the largest energy source in southeast Asia by 2040 with countries such as Indonesia, Malaysia and Thailand growing their coal consumption. As a result, coal's share of the regional energy mix will rise to 50% by 2040 from 32% today.
"The demand for coal in the region is based on it being an affordable and accessible source of energy that provides reliable baseload power," said Greg Evans, Executive Director – Coal at the Minerals Council of Australia (MCA). "In particular, the ramp up in coal-fired generation in the period to 2040 is due to the demand for widespread and rapid electrification.
The MCA is one of a number of industry groups to call for an increase in support for investment in high-efficiency low-emission (HELE) coal-fired power technologies, such supercritical and ultra-supercritical boilers, which help to reduce the amount of CO2 emitted from coal power plants by raising the efficiency – and thus lowering the total amount of coal consumed – of plants.
"As we approach COP21, it's essential that we recognise the reality of growing coal use in many regions of the world and work to ensure coal is used as cleanly as possible through the use of low emission coal technologies," said Benjamin Sporton, CEO of the World Coal Association. "This report is a reminder that for many regions of the world, coal will continue to be the dominant source of electricity for years to come, and underscores how vital it is for us to fast-track the deployment of HELE coal technologies across the region."
According to the IEA Clean Coal Centre, there are already more than 670 HELE generation units in operation in Asia with an additional 1066 either under construction or planned.
Edited by Jonathan Rowland.
Read the article online at: https://www.worldcoal.com/coal/16102015/southeast-asian-coal-demand-to-boom-3028/
You might also like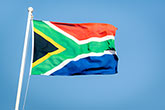 Bettercoal has announced the establishment of its South Africa Working Group – a member-led group focusing on coal in South Africa.