---
BHP Billiton's coal business saw underlying earnings fall to US$635 million in the 12 months to 30 June (FY2016) from US$1.2 billion the year before, as the company was hit by weaker coal prices across the board.
Net impact from lower prices was US$917 million, according to the company's FY2016 results. Realised prices for hard coking coal saw the sharpest fall, dropping US$22 per tonne to US$83 per tonne, while soft coking coal was not too far behind, sinking US$18 per tonne to US$69 per tonne. Prices for thermal coal dropped just US$10 per tonne to US$48 per tonne.
The fall in prices more than offset productivity measures that saw unit cash costs fall 15% at the company's Queensland coal operations on the back of increased equipment and wash plant utilisation, lower labour and contractor costs, lower fuel costs and a stronger US dollar.
Unit costs also fell at New South Wales Energy Coal (NSWEC) – by 2% to US$41 per tonne – despite lower volumes. In FY2017, the company expects further unit cost reductions of around 5.5% at its Queensland operations and 7% at NSWEC.
Queensland coal assets accounts for almost two-thirds of BHP Billiton's coal revenues, contributing US$3.4 billion of US$5.1 billion in FY2016.
On the production side, the company announced metallurgical coal (hard and soft coking coal) of 43 million t – up 1% on the previous year. It is expecting another increase in production to 44 million t in FY2017 on the back of higher wash-plant and truck utilisation at its Queensland operations.
The focus on metallurgical coal reflects BHP Billiton's relatively bullish outlook for hard coking coals as supply "is projected to become scarce and demand is driven by steel production growth in emerging markets, particularly India," the company said.
Thermal coal production fall 16% to 34 million t in FY2016 following the sale of the San Juan Mine in New Mexico, US, and operational rescheduling at NSWEC and unfavourable weather in New South Wales and Colombia.
Production is expected to continue to fall in FY2017 to 30 million t after the divestment of its remaining New Mexico assets. The sale of the US mines will leave BHP's coal production focused on Australia and Colombia, where it owns a third of the Cerrajon mine.
Edited by Jonathan Rowland.
Read the article online at: https://www.worldcoal.com/coal/16082016/bhp-billiton-coal-business-hit-by-lower-prices-2016-2242/
You might also like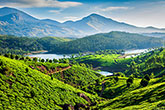 In a push towards eco-friendly coal transportation, Coal India Limited (CIL) has planned a capital investment in 61 first mile connectivity (FMC) projects.