Japan earthquake and tsunami will impact global coal trade
---
The global energy trade will feel the effects of the disasters in Japan as the global coal supply chain is disrupted and diverted.
Coal shipments headed for Japan may be re-routed to South Korea and some will be turned back. Outages at coal-fired plants have left a number of facilities unable to use the coal in Japan. A shipment of 70,000 t of Canadian coal meant for Japanese utility provider J-Power may instead go to South Korea's Korea South-East Power Co. Ltd (KOSEP). A KOSEP spokesperson has confirmed that, while nothing has yet been finalised, the two companies are seeking a swap deal, in which KOSEP will take the coal that J-Power cannot currently use and repay them in coal later when it is required. Neither party will profit from the arrangement.
The 9.0 magnitude earthquake caused a loss of almost 11,000 MW of thermal power generation. Tokyo Electric Power and Tohoku Electric have declared force majeure on a number of coal vessel deliveries due to extensive port damage caused by the earthquake and the resulting tsunami. According to trade sources, coal stockpiles are also likely to have been washed away or contaminated by seawater. Operations are resuming as some plants, but there is still major disruption across the industry.
Coal prices in Europe have already risen by an average of 7% in the wake of the earthquake and look likely to undergo further short term increases. The earthquake has and will continue to increase Japan's consumption of LNG and coal to compensate for the loss is nuclear power generation. The increased demand in Asia will drive up prices across the globe. According to the Indonesian Coal Mining Association, Indonesia is preparing to increase coal shipments to Japan once the country's infrastructure can receive it. Demand for coal in Germany is almost certain rise, as the country has announced the closure of seven nuclear power plants built before 1980. The fear of radiation poisoning in Japan is re-igniting popular conceptions of nuclear power as hazardous to human health.
Read the article online at: https://www.worldcoal.com/coal/16032011/japan_earthquake_and_tsunami_will_impact_global_coal_trade/
You might also like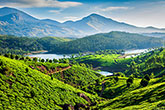 In a push towards eco-friendly coal transportation, Coal India Limited (CIL) has planned a capital investment in 61 first mile connectivity (FMC) projects.