---
Arch Coal, Inc. has reported a net income of US$81.3 million, or US$3.64 per diluted share, in the fourth quarter of 2017, compared with net income of US$33.4 million, or US$1.31 per diluted share, in the prior year period.
The company reported adjusted earnings before interest, taxes, depreciation, depletion, amortisation, reorganisation items and early debt extinguishment charges (adjusted EBITDAR) of US$97.6 million in the fourth quarter of 2017, a slight increase versus a year ago. Fourth quarter revenues reached US$560.2 million on 23.5 million t of coal sales. Arch's net tax benefit of US$34.8 million results primarily from the benefit associated with the alternative minimum tax (AMT) credits that became refundable under the Tax Cuts and Jobs Act.
For the first full year since its public relisting, Arch reported net income of US$238.5 million, or US$9.84 per diluted share. Annual revenues topped US$2.3 billion and the company reported US$417.8 million of adjusted EBITDAR, reflecting Arch's ability to leverage its diverse asset base to capitalise on strong coking and international thermal coal markets.
"We are proud of the financial results achieved in 2017, as well as the positive strides we have taken to reward our shareholders, bolster our financial foundation, streamline our operating portfolio and expand our global customer base," said John W. Eaves, Arch's CEO. "Moreover, we are pleased with our solid fourth quarter performance, which benefitted from improved performance at our metallurgical mines, strong execution at our other thermal operations and positive momentum in international coking and thermal coal markets. While severe winter weather at year-end resulted in lower than anticipated metallurgical shipments, we expect to make up those tons in the first half of 2018."
Capital allocation update and financial position
During the quarter, Arch continued to execute upon its share repurchase programme, purchasing 1.1 million shares of common stock, representing 4.2% of shares outstanding, at a total cost of US$84 million and an average price of US$79.73 per share. The fourth quarter purchases include the previously announced stock purchase transaction with Monarch Alternative Capital in early December.
In total, over the course of 2017, Arch purchased approximately 4 million shares of common stock, representing nearly 16% of shares outstanding, at a total cost of US$302 million. At year-end, the company had up to US$198 million remaining for share repurchases under the existing authorisation.
In addition, the company paid US$7.6 million in cash dividends to shareholders during the fourth quarter of 2017, and US$24.4 million during the course of 2017.
"Arch had a strong finish to 2017, completing a number of initiatives to enhance its financial position and increase shareholder value," said John T. Drexler, Arch's Chief Financial Officer. "In addition to returning excess capital to our shareholders, we successfully refinanced and repriced our term loan during the year, trimmed our annual interest expense, and reduced both our collateral requirements and restricted cash balance."
Recently, Arch's board of directors announced that it has approved an increase in the company's quarterly dividend to US$0.40 per share from US$0.35 per share. The board believes this to be a sustainable level through all stages of the dynamic market cycle. The next quarterly cash dividend payment of US$0.40 per common share is scheduled to be paid on 15 March 2018 to stockholders of record at the close of business on 5 March 2018.
In the short time period since the capital allocation programme was introduced, Arch has provided more than US$326 million to shareholders through share buybacks and dividends.
"Arch's ongoing repurchase activity and the announced increase in our quarterly dividend is in alignment with our goal of consistently providing strong shareholder returns while maintaining sufficient liquidity," said Drexler.
Future dividend declarations and share repurchases will be subject to ongoing board review and authorisation and will be based on a number of factors, including business and market conditions, Arch's future financial performance and other capital priorities.
The passage of the Tax Cuts and Jobs Act was a significant positive for Arch. The elimination of the corporate AMT will allow Arch to realise all of its remaining AMT credits, resulting in a tax benefit of US$35 million in the fourth quarter. Arch filed carryback claims for a portion of those AMT credits in the fourth quarter and a US$24.3 million refund was received in January. The remaining US$10.7 million of credits will be refunded between 2018 and 2022. Going forward, Arch believes that the reduction in the corporate tax rate, elimination of the AMT, and the company's large net operating loss position should result in a cash tax rate of effectively zero for the foreseeable future.
Arch's cash and short-term investments totalled US$429 million at 31 December 2017. At quarter-end, Arch's debt level totalled US$333 million, inclusive of the term loan, equipment financing and other debt. The company generated US$396 million in cash provided by operating activities for full year 2017, while capital expenditures totalled US$59 million, resulting in US$337 million of free cash flow.
Operational results
"As expected, our Leer and Mountain Laurel mines rebounded well from the geologic challenges experienced in the third quarter of 2017, and each of Arch's operating segments made a significant contribution in the quarter just ended," said Paul A. Lang, Arch's President and Chief Operating Officer. "In particular, we were successful in achieving higher price realisations, good cost containment and expanded margins in our metallurgical and other thermal segments."
Read the article online at: https://www.worldcoal.com/coal/16022018/arch-coal-reports-4q17-and-full-year-results/
You might also like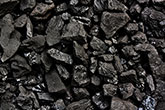 According to a recent release from Rystad Energy, global coal-fired power generation is on track to peak in 2023, as new sources of renewable and low-carbon energy expand rapidly.