---
UK-based thermal coal developer Edenville Energy plc (Edenville) has provided an update on recent developments in relation to the company's commercial coal production.
According to Edenville, its Rukwa coal project has continued to develop over the last several months.
Key event highlights include:
From 25 May 2018 (the date of the previous update) to 9 August 2018 approximate figures highlight that Edenville has processed 17 530 t of Run of Mine (ROM coal), producing 5259 t of washed coal and 7639 t of fine coal. Of the 5259 t of washed coal, 3231 t have been sold and shipped.
This equates to an average daily throughput of ROM coal of 230 tpd from 25 May 2018 to 9 August 2018 and average daily sale shipments of 43 t. In July 2018, the average daily sale shipments were 51 t and the amount shipped on an average daily basis in August 2018 is expected to increase further based on the current order pipeline. This compares to the average daily throughput of ROM coal of 143 t from 1 January 2018 to 24 May 2018 and average daily sale shipments over this period of 22 t.
A Lamella clarifier water treatment plant is nearing assembly stage completion and will be installed on site for commissioning later this month.
After reviewing a number of options for acquiring a pre-screening plant to remove the majority of coal fines before they reach the washing circuit, both in Tanzania and overseas, a suitable configuration has reportedly been selected. The equipment is already in Tanzania, which means no need to ship and import. Construction and commissioning is expected to be completed onsite over the next 6 - 8 weeks.
The company is targeting the plant upgrade tasks to be completed by the end of September 2018, allowing increased throughput and production.
A second excavator is now working in the Namwele area of the project, in addition to the excavator working in the Mkomolo area. Approximately 3000 t of coal have already been mined or exposed at Namwele. The company believes the results of onsite laboratory analysis are encouraging, showing material with a high calorific value of over 6000 kcal/kg on a washed basis. Initial wash results are also looking positive, with a washed yield of over 50%.
Work is progressing with their mining consultants, Sound Mining, in order to delineate the next areas for development at Mkomolo. The company expects to have an updated mining plan completed in September 2018 which will allow work to start on opening up new seams located to the north of the current excavation.
Following previous deliveries to certain customers, the company is now at an advanced stage of negotiating several longer term contracts for coal supply. Although no guarantees can be given that these long-term contracts will be secured, the plant upgrade will allow this future production to be guaranteed to customers and we will update the market on progress in this area as it occurs.
Relinquishment of exploration licence
Following the completion of mapping work carried out over the area of exploration licence PL6098/2009 at Muze, the company has decided to relinquish this licence. After geological interpretation, it was concluded that all the likely economic coal measures in the Muze area are contained within the company's primary mining licences which lie approximately 2 km to the south of PL6098/2009 and cover the Namwele and Mkomolo areas.
Relinquishment of this licence will result in an annual saving to the company of approximately US$30 000 for licence fees and work requirements.
Read the article online at: https://www.worldcoal.com/coal/15082018/edenville-energy-commercial-coal-production-update/
You might also like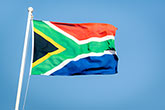 Black Royalty Minerals Koornfontein has signed Bettercoal's letter of commitment.