---
Key facts
In June 2020, MetLife quietly adopted an investment policy that restricts new investments in some coal companies, according to its most recent sustainability report. The policy states that MetLife's general account will make "no new investments in miners or utilities deriving 25% or more of their revenue from thermal coal." This screen will be "implemented prior to year-end 2020."
This new coal policy makes MetLife the first major US life insurer to adopt a policy on coal investing. The life insurance company is joining a global movement of insurers shifting capital out of the dirty fuel. To date, nineteen global insurers have adopted policies restricting coal underwriting, and nearly thirty major insurers have adopted policies on coal investments.
However, MetLife's policy fails on numerous counts with loopholes for existing coal holdings and third-party assets, as well as an inadequate definition of a coal company. The 25% revenue threshold excludes many diversified coal power and mining companies.
The policy also has zero restrictions on the dirtiest oil and gas companies or those that do not respect human and Indigenous rights. MetLife remains a top bondholder in the Dakota Access Pipeline, which was in the news last week for refusing to shut down following a district court ruling that it must be emptied pending a federal environmental permit.
MetLife's policy, albeit weak, follows sustained pressure from activists and shareholders. In June 2019, UK-based life insurance giant Legal & General divested from MetLife, citing concerns around the company's "lack of robust climate governance, poor risk disclosure and limited visibility over climate related opportunities."
How does the policy measure up?
Even with the new policy, MetLife remains a global laggard on climate action. European peers are taking much more ambitious steps to phase out coal from investment portfolios in line with a safe climate future.
For example, French insurer AXA has committed to get out of coal entirely in line with a 1.5°C pathway. This means that AXA will not invest in companies that are expanding coal and is pushing portfolio companies to adopt a closure plan for their coal assets.
MetLife's policy also falls short of the ambition of US peers by not divesting its assets and limiting the scope of the policy to coal.
The Hartford has committed to divest from coal and tar sands by 2023. Liberty Mutual's policy also includes divestment from coal by 2023. AXIS Capital set up a screen on investments on tar sands, in addition to coal.
Policy loopholes
Divestment: MetLife must strengthen the policy to divest its existing assets, rather than just set up a screen on future investments. According to the most recent numbers from the California Department of Insurance, MetLife and its subsidiaries have US$4.1 billion invested in coal companies.
Third-party assets: This policy only applies to MetLife's general account, which has US$467 billion under management. The portfolios that MetLife manages for institutional clients – totalling US$134.4 billion – can continue to invest in coal companies with no restrictions.
MetLife's definition of a coal company has three fundamental problems:
Electricity generation: MetLife does not employ criteria to evaluate electricity producers based on coal as a share of power generation. The best metric to reflect the climate impact of coal power companies is to measure the share of coal in their power generation as opposed to their coal-related revenue, particularly given how unprofitable coal is.
Absolute threshold: The policy does not include coal companies as defined by absolute thresholds – which account for large, diversified companies that are mining or combusting large quantities of coal – or expansion criteria, to identify if a company is building out new coal. Many diversified companies fall under the 25% threshold but continue to actively facilitate new coal projects across the globe, as the Global Coal Exit List data reveals. For example, 101 companies under a 25% revenue threshold are planning new coal mines.
Coal phaseout: MetLife must commit to revisiting the policy and lowering its coal company thresholds to zero to support a full exit from coal by 2030 in OECD/European countries and by 2040 at the latest elsewhere.
Read the article online at: https://www.worldcoal.com/coal/15072020/metlife-restricts-coal-investments/
You might also like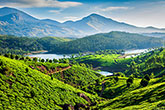 In a push towards eco-friendly coal transportation, Coal India Limited (CIL) has planned a capital investment in 61 first mile connectivity (FMC) projects.