---
The Queensland Department for Natural Resources and Mines has announced new measure to improve coal workers' health and tackle the outbreak of coal workers' pneumoconiosis (black lung) in the state.
The Minister for Natural Resources and Mines, Dr Anthony Lynham, announced a three pronged attached aims at preventing new cases of black lung, identifying existing cases early and providing compensation scheme for those effected.
"The measures that employers, unions, government and doctors have now developed together, with Monash University and international expertise, will deliver the best-practice prevention, monitoring and screening system that our miners deserve," said Dry Lynham.
Key action areas include tightening dust management and publishing dust levels regularly to prevent further cases of black lung development.
Current coal workers are also being offered new checks on current x-rays or new x-rays if the x-ray is more than two-years old. X-rays are being checked by an Australian radiologist and US-based accredited x-ray readers until local radiologists undergo further training to the international standard.
There will also be increased training for general practitioners who conduct coal workers' health checks and an increased focus on lung function tests.
"A miner with the first stagers of coal workers' pneumoconiosis may have no symptoms but should not continue to work in a dusty environment, so the disease doesn't progress," said Dr Lynham. "Early detection through an effective screening programme is critical to protecting the current workforce."
Edited by Jonathan Rowland.
Read the article online at: https://www.worldcoal.com/coal/15072016/minister-outlines-black-lung-strategy-2016-2028/
You might also like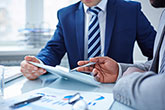 Analysis conducted by Cornwall Insight Australia has revealed that certain coal plants in New South Wales may benefit from delaying their retirement.