---
Ratings agency, Moody's, has downgraded its 'corporate family rating' for US coal company, Murray Energy, to Ca – the second lowest rating available. The company's 'probability of default rating' was also similarly dropped.
"The downgrade reflects our expectations that the company's leverage metrics and cash flow generation will continue to be under stress due to the headwinds facing the coal industry, as well as the issues facing its affiliate, Foresight Energy GP LLC," Moody's said.
Foresight Energy – in which Murray holds 50% of limited partner units – was notified in December that it was default of the loan conditions of its secured credit agreement. While negotiations with lenders to resolve the alleged default events, the outcome is uncertain and the company does not hold enough liquidity to repay its debt if repayment were to be accelerated.
Meanwhile, Murray's production levels will be under pressure in coming years due to severely reduced demand for coal from US utilities and a consequent deteriorating price environment which will put pressure on the company's earnings as higher-priced contracts come to an end.
More positively, Moody's notes the companies leading position in Northern Appalachia, its operational diversity, solid contract positions, low-cost longwall miners and low-cost transportation links to the power plants it serves. Yet the ratings agency still expects Murray's liquidity to "come under pressure over the next twelve months" with its next debt maturity coming up in April 2017.
Murray Energy is currently asking West Virginia to cut its coal severance tax – a levy on coal production – from 5% to 2%, Last month, the company's CEO, Robert Murray, told the West Virginia Coal Association Mining Symposium that a US$7.6 million tax bill at the end of last year had forced him to lay off hundreds of miners – and that continuing the tax at its current level could see Murray follow the likes of Arch Coal, Alpha Natural Resources and Patriot Coal into Chapter 11 bankruptcy.
"The very high and unfair West Virginia coal severance tax is penalising coal producers, exacerbating Mr Obama's war on coal and destroying high paying, well-benefitted jobs in the state," Murray said. "The proposed severance tax reduction is the difference in making a coal sale of not."
Edited by Jonathan Rowland. Source: Moody's Investors Service. Additional source: The Intelligencer/Wheeling New-Register.
Read the article online at: https://www.worldcoal.com/coal/15022016/moodys-downgrades-another-us-coal-company-2016-242/
You might also like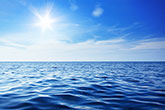 Kawasaki Kisen Kaisha, Ltd. and Electric Power Development Co., Ltd. have decided to install the "Seawing," an automated kite system using wind power, on CORONA CITRUS, an 88 000 DWT-type special coal carrier for J-POWER.