---
American Resources Corp., a supplier of raw materials to the rapidly growing global infrastructure marketplace, with a primary focus on the extraction, processing, transportation and distribution of metallurgical coal to the steel industry, on 12 August reported a net loss from operations of US$3.35 million, or a loss of US$0.14 per share, in the second quarter of 2019, compared with a net loss from operations of US$1.99 million, or a loss of US$2.23 per share, in the prior-year period.
The company earned adjusted earnings before interest, taxes, depreciation, amortisation, accretion on asset retirement obligations, non-operating expenses, and development costs (adjusted EBITDA) of US$1.8 million in the second quarter of 2019, as compared with adjusted EBITDA loss of US$.68 million for the second quarter of 2018. Revenues totaled US$9.34 million for the three months ended 30 June 2019 vs US$7.02 million in the prior-year quarter.
"The market for our coal qualities remained strong in the second quarter and we continue to work hard and focus on increasing our production level to fulfill the contracted demand from our customers. We're pleased with the thirty percent year-over-year production growth we achieved in the second quarter which resulted in an approximate thirty-two percent revenue growth over the same period," stated Mark Jensen, Chairman and CEO of American Resources Corporation. "These solid results reflect the beginnings of our growth objectives and what our platform has been set up to deliver for our employees, customers and shareholders."
Operational results
The Company produced and sold 126 977 short t of coal in the second quarter of 2019, 30.3% more than the second quarter of 2018.
Mark Jensen added, "Throughout the second quarter of 2019, we made some solid advancements in our organic growth plans. Most notably, we were able to bring our Carnegie 1 mine back into production after a period of development production which confirmed the appropriate mining style and equipment. We are in the process of ramping our production at Carnegie 1 under our enhanced mine plan to support long-term, expanded production. We expect to have Carnegie 1 running at our expected capacity of 32 000 - 42 000 clean tons per month later this fall. Additionally, we continue to progress on enhancing our already producing mines, such as Mine #15 and Access Energy, to increase production and efficiencies. Once completed, we will be focusing on advancing our organic production growth by bringing our next round of mines online to feed our McCoy Elkhorn Coal and Deane Mining complexes. These mines consist of our Carnegie 2, PointRock, Elk 2 and Classic mines that we have already begun development work on and should begin to see production from this phase of growth later this year and early 2020."
Additional financial results
Total revenues were US$9342 126 for the second quarter of 2019, which increased 33% from US$7 023 040 in the second quarter of 2018.
Cost of sales (includes mining, transportation, , and processing costs,) for the second quarter of 2019 were US$5 654 568, or 60.5% of total revenues, compared to US$4 619 675, or 65.8% of total revenue in the same period of 2018.
General and administrative expenses for the second quarter of 2019 were US$990 918 for the second quarter of 2019, or 10.6% of total revenue. Depreciation for the second quarter of 2019 were $804,889, or 8.6% of total revenue. American
Resources incurred interest expense of US$447 989 during the second quarter of 2019 compared to US$311 295 during the second quarter of 2018. Development costs during the quarter were US$2 887 448, compared to US$1 600 117 in the first quarter of 2019.
The company did not incur any income tax expense as it was able to utilise its available net operating losses (NOL) carried forward from prior periods of approximately US$2 027 765 as of 31 December 2018.
Company outlook
As previously stated, based on American Resources' organic growth from its already owned infrastructure, controlled mining permits and its capital investment schedule, the company is maintaining its 2020 production forecast range of 2.2 to 2.8 million t.
Read the article online at: https://www.worldcoal.com/coal/14082019/american-resources-corp-reports-2q19-financial-results/
You might also like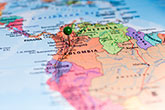 Benjamin Hill has entered into a nonbinding letter of intent with Aion to acquire interest in a Colombia coal project.