Ucore Consortium wins USDOE bid for rare earths from coal industry
Published by Louise Mulhall, Editorial Assistant
World Coal,
---
Ucore Rare Metals Inc. has announced that a strategic consortium organised to recover rare earth element (REE) products from coal mining refuse in the US (the 'Consortium') has been selected by the US Department of Energy (USDOE) for the receipt of funding to produce a saleable REE oxide from US coal tailings.
The Consortium has been awarded US$1 million to source, beneficiate, concentrate, and separate REE from US-based coal mining refuse (the "Grant"). The metal separation and purification process will use Molecular Recognition Technology ("MRT"), an American clean energy technology.
The Consortium is comprised of Ucore in cooperation with IBC Advanced Technologies, Inc. of American Fork, Utah (IBC), Equinox Chemicals, LLC of Albany, Georgia (Equinox) and Physical Sciences Inc. of Andover, Massachusetts (PSI).
"The USDOE recognises that the demand for REE has grown significantly in recent years," said Jim McKenzie, President and CEO of Ucore. "That unrelenting demand, in combination with the current US dependence on China for strategic metals, has stimulated an interest in economically feasible approaches to a domestic REE supply chain. This initiative is in keeping with our strategy of developing a US-based Strategic Metals Complex, and we're delighted to advance this opportunity."
"Since 2014, with the support of Senators Lisa Murkowski, Joe Manchin and others, the USDOE has engaged in research to determine the economic feasibility of producing REE from domestic coal and coal by-products," said Steve Izatt, President and CEO of IBC. "Today, we're pleased to report that the Department has chosen MRT to advance the commercial knowledge base for the supply of critical metals from domestic US coal fields. We're excited that this promising technology has been selected as a foundation for such an important security-of-supply initiative."
The Consortium has been organised to demonstrate the technical and economic feasibility of a self-contained US domestic rare earth supply chain. Team members will conduct laboratory testing, and prepare a technical design for a pilot plant to produce salable REEs. The Consortium will use by-products from an existing eastern Kentucky coal preparation plant as the initial source of feedstock for the REE. Design work will additionally examine the recovery and sale of coal from preparation plant by-products as a potential source of ancillary revenue. Research work will be directed by Mr. Grimaldi of Equinox, who has extensive expertise in process chemistry and engineering. The initial lab scale test work and pilot scale design work is being undertaken using the US$1 million grant, with a total of US$18 million in ancillary funding prospectively available from USDOE for initial bench scale testing and design work, pilot scale construction and industrial scale proof of concept work.
Read the article online at: https://www.worldcoal.com/coal/14062017/ucore-consortium-wins-usdoe-bid-for-rare-earths-from-coal-industry/
You might also like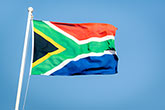 Black Royalty Minerals Koornfontein has signed Bettercoal's letter of commitment.