---
The latest figures from the US Energy Information Administration (EIA) show an 18 million short t fall in US coal production compared to February 2015 and 4 million short t fall on January 2016's output. The EIA forecasts an annual production fall of 111 million short t (12%) this year – the largest annual percentage decline since 1958.
PRB and Appalachian coal hurt most; Illinois Basin coal holds up better
The figures, which are reported in the latest Short-Term Energy Outlook (STEO), show annual coal production of 784.1 million short in 2016, down from 895.4 million short t in 2015. The Western region – which includes the Powder River Basin – is expected to be hit hardest with production falling 17% in 2016. In comparison, Appalachian production will fall 9% and Interior region production – which includes the Illinois Basin – will fall only 4%.

US coal production.
The Interior region is expected to account for 21% of production in 2016 and 2017 up from just 13% in 2006, reflecting its growing competitive advantages compared to Appalachian and Western coals. These advantages include higher heat content, closer proximity to markets compared to Western coal and lower mining costs than Appalachian coal – a result of high-productivity longwall operations.
Interior coal has also benefited from the roll-out of sulfur dioxide scrubbers at coal-fired plants, a result of compliance with the Mercury and Air Toxics Standards (MATS), which mitigate the high sulfur content of Interior coal.
A perfect storm of demand-side factors hits coal production
The sharp fall in coal production comes in response to falling consumption in the electric power sector, which the EIA estimates will fall by 4% (29 million short t) in 2016 after a 13% drop in 2015, exacerbated by high utility stockpiles. These stood at 197 million short t in December 2015 – significantly above the 10 yr average for December coal inventories of 158 million short t.

US coal consumption.
Exports will also continue their downward slide as a glut in global coal supply push prices lower, while lower costs and favourable exchange rates continue to benefit other coal-exporting countries. EIA estimates US coal exports fell 23 million short t (24%) in 2015 to 74 million short t. That decline will continue through 2016 and into 2017.
Edited by Jonathan Rowland.
Read the article online at: https://www.worldcoal.com/coal/14032016/us-coal-production-continues-downward-slide-2016-391/
You might also like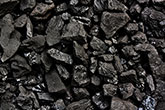 Canyon Coal is constructing a new coal mine in Hendrina, Mpumalanga, South Africa, with production is expected to start in 2H23.