China orders more regions to cut coal consumption
---
China's state planning agency has ordered the city of Shanghai and the provinces of Zhejiang, Jiangsu and Guangdong to draw up plans to reduce coal consumption in a bid to improve air quality, according to a policy document released on Wednesday.
The National Development and Reform Commission (NDRC) said in a notice posted on its website that the regions had been ordered to set targets by June this year.
China has named the vast manufacturing hub of the Yangtze river delta, which includes Zhejiang, Jiangsu and Shanghai, as one of its three main pollution control regions, along with the Pearl river delta, another major economic heartland that covers Guangdong.
The third region of Beijing, Tianjin and Hebei has already set targets to cut coal use. Beijing will cut consumption by 12 million t from 2013 – 2017, Tianjin by 20 million t and Hebei by 40 million t.
China's coal-dominated energy mix has been identified as one of the major causes of the hazardous smog that frequently shrouds big cities such as Beijing and Shanghai, as well as a big source of climate-warming greenhouse gases.
The country aims to bring the share of coal in total energy consumption down to below 62% by 2020.
According to the outgoing head of the country's energy administration, Wu Xinxiong, the share fell to 64.2% in 2014 from 66% at the end of 2013.
Reuters reported that it is expected to include a nationwide coal consumption cap of 4.2 billion t in its next five-year plan covering the 2016-2020 period, but it is unclear if the target will be binding.
Coal must stay in the ground
News of this planned reduction in coal use follows the publication of findings by scientists that most fossil fuels will have to stay in the ground if we are to limit global warming to no more than 2°C and thus ward off the more catastrophic effects of climate change.
Modelling work carried out by University College London (UCL) and first published in the journal nature suggests 80% of coal, 50% of gas and 30% of oil reserves are "unburnable".
"We've now got tangible figures of the quantities and locations of fossil fuels that should remain unused in trying to keep within the 2C temperature limit," said lead researcher Dr Christophe McGlade.
"Policy makers must realise that their instincts to completely use the fossil fuels within their countries are wholly incompatible with their commitments to the 2C goal," McGlade added.
The research finds that the majority of huge coal reserves in China, Russia and the US will have to remain unused.
The findings also dealt a blow to those proponents of carbon capture and storage (CCS) who suggest it might allow further use of fossil fuels.
CCS would have only "a relatively modest effect" on how much fossil fuels can be used because of its expense and late introduction, the scientists added.
Edited from various sources by Sam Dodson
Read the article online at: https://www.worldcoal.com/coal/14012015/china-orders-regions-to-cut-coal-consumption-1744/
You might also like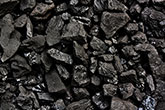 Canyon Coal is constructing a new coal mine in Hendrina, Mpumalanga, South Africa, with production is expected to start in 2H23.