"Queensland's black coal is putting the Queensland budget in the black," says QRC
Published by Stephanie Roker, Editor
World Coal,
---
The record returns from the resources industry to the Queensland budget show the importance of continued exploration and investment in new projects to keep the budget in the black, the Queensland Resources Council (QRC) said on 13 December.
QRC Chief Executive Ian Macfarlane welcomed Treasurer Jackie Trad's budget update, showing record returns from coal royalty taxes.
"Queensland's black coal is putting the Queensland budget in the black," Macfarlane said.
"Resources investment keeps Queensland's economy firing on all cylinders and keeps the budget out of the red.
"Without resources royalty taxes, in particular from black coal, the budget surplus of AUS$524 million would be a budget deficit of AUS$4.6 billion."
Returns from coal royalty taxes are now at a new record of $4.26 billion, up more than AUS$700 million on the AUS$3.52 billion forecast in the budget. For the period to 2020-21, coal royalty taxes have been revised up by AUS$1.8 billion. Overall, Queenslanders will receive a record AUS$5.12 billion in royalty taxes from the entire resources sector in this financial year.
"This is no short-term sugar hit. Our resources sector has a long-term future that will deliver benefits for Queenslanders now and for decades into the future," Macfarlane said.
"The world needs our metallurgical coal, which builds modern cities, cars, homes and solar panels. The world needs our cleaner thermal coal, which burns more efficiently and with a lower ash content than coal from other nations. And the world needs our LNG and minerals such as bauxite and zinc.
"This record return from the resources industry equates to the annual salary of more than 71 000 beginning teachers or more than 70 000 first year constables or more than 72 000 registered nurses. It can build roads, school and hospitals and invest in regional infrastructure.
"But we can't take this success for granted. We must ensure an ongoing pipeline of resources projects, through stable regulation and stable royalty tax rates, and through ongoing exploration and development of new projects and new resource provinces including the North West Minerals Province and the Galilee Basin.
"While we welcome changes to the GST formula that recently went through the Federal Parliament with bipartisan support, the fact remains that Australia's resources states are doing the heavy lifting.
"Queensland props up our southern neighbours who refuse to develop their resources and who keep their gas locked in the ground. The free ride can't last forever.
"Queensland is a resources superpower. We are proud of the role our resources sector plays in creating a stronger, more prosperous Queensland.
"Our sector employs more than 316 000 people, it creates one in every AUS$5 for the state and it benefits 14 200 local businesses.
"Other states lock up their resources sectors to their own extreme disadvantage. Queensland will continue to show the way to develop a sustainable resources industry that delivers returns to landholders, to our towns and cities, and works hand-in-hand with other sectors such as agriculture and tourism."
Read the article online at: https://www.worldcoal.com/coal/13122018/queenslands-black-coal-is-putting-the-queensland-budget-in-the-black-says-qrc/
You might also like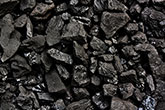 According to a recent release from Rystad Energy, global coal-fired power generation is on track to peak in 2023, as new sources of renewable and low-carbon energy expand rapidly.