CRU: could a green light for United Wambo's signal a stop sign for other thermal coal projects?
Published by John Williams, Editorial Assistant
World Coal,
---
CRU Group: Environmental policy and regulation is creating long term risks to thermal coal demand, particularly in Europe and other advanced economies. Critically, as explored in this Insight, this is also directly re-shaping the regulatory environment for future coal mining projects.
Recent developments in the Australian courts affecting approval of new thermal coal projects could spell serious consequences, particularly for owners of moderate and low energy density coal resources. How will makers respond in the face of collapsing investment?
The regulatory context post-Rocky Hill mine refusal
In February 2019, the New South Wales (NSW) Land and Environment Court refused consent to a proposed Rocky Hill coal mine. The judgment rested heavily on scientific testament regarding the impact of the project on environmental and climate outcomes, and the purported potential for a rapid shift to cleaner forms of steel production. In effect, this judgment indicated that greenhouse gas (GHG) impacts have the potential to decisively shape coal mining project approvals.
While the Rocky Hill case does not set a formal legal precedent, the central arguments used are likely to have broader applicability to other cases. This is in evidence, for example, from the more recent approval process relating to United Wambo, a Glencore-Peabody joint venture open pit (largely thermal) coal project in New South Wales.
Following in the spirit of the Roy Hill decision, the Independent Planning Com-mission (IPC) required an evaluation not only of scope 1 and 2, but also, critically, scope 3 emissions (those associated with the transportation and combustion of the product) as part of the project permitting. CRU has engaged to analyse these full chain impacts. Our work identifies potentially critical risks for the future of low energy density coal projects.
Read the full story, click here.
Read the article online at: https://www.worldcoal.com/coal/13112019/cru-could-a-green-light-for-united-wambos-signal-a-stop-sign-for-other-thermal-coal-projects/
You might also like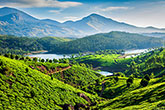 In a push towards eco-friendly coal transportation, Coal India Limited (CIL) has planned a capital investment in 61 first mile connectivity (FMC) projects.