---
Whitehaven Coal announced the environmental impact statement (EIS) for its Vickery extension project is now on public exhibition. The exhibition period will run for 42 days and community members and other stakeholders are encouraged to have their say on the proposed development before 26 October 2018.
The Vickery extension project, located in the Gunnedah Coal Basin about 25 km north of Gunnedah, entails a number of beneficial, but incremental, changes to the existing Vickery project which was granted development consent by the NSW Government in September 2014.
With a capital cost of around AUS$700 million, the extension project represents one of the most significant planned investments in Northwestern New South Wales.
Whitehaven Coal Managing Director and CEO Paul Flynn said that Vickery was the next major step in Whitehaven's 20 year journey in the region which has seen the company grow from humble beginnings to become the single largest private sector employer in the North West with an established reputation for supporting local businesses.
"We have always said local communities should be the beneficiaries of our presence here and Vickery means exactly that: new jobs, more direct investment in the economy and a more prosperous and stronger community overall."
Subject to approval, Vickery is planned to be a predominantly metallurgical coal project that will deliver a range of meaningful benefits to the community over its 25 year mine life including:
Generating around 500 jobs during the construction phase and roughly 450 jobs during operations, adding to the company's existing over 1500 strong workforce, 75% of which live locally.
Contributing AUS$271 million in local wages.
Delivering new mine infrastructure onsite that will enable Whitehaven to remove coal haulage trucks from the Kamilaroi Highway and improve road safety and amenity.
Contributing a net economic benefit to NSW of AUS$1.2 billion including additional tax revenue and royalties – money that will help fund schools, hospitals, roads and other State Government priorities.
Decommissioning – over time – of the Gunnedah coal handling and preparation plant.
The comprehensive EIS shows the Extension Project, which covers an area that has been previously mined, can proceed safely and in accordance with best practice environmental standards, while ensuring local communities remain a key beneficiary of the economic activity generated by the mine.
"Because we are building on an existing approval, and on an area that has already been mined, the community can have real confidence that the scientific and technical work underpinning the EIS is robust and that the mine can proceed safely.
Flynn said community consultation, answering questions and addressing concerns will continue to be a focal point for the company as the exhibition got underway.
"Already, we have had over 400 interactions with local community members about Vickery. Our recent decision not to mine the Blue Vale Pit next to the Namoi River shows that not only are we listening, we are taking real steps to act on community feedback.
"With the EIS now on public display, we have created some new ways for community members to find out more about the project. As of today, if you would like to know more, you can visit our new Vickery website or drop in to our Gunnedah Office or call 1800-WHCOAL if you have any questions.
"We are also encouraging locals to visit the NSW Department of Planning and the Environment website to make a submission before 26 October 2018."
The EIS will be thoroughly assessed against the strict requirements of the NSW and Commonwealth Governments to ensure it meets the highest environmental standards.
Read the article online at: https://www.worldcoal.com/coal/13092018/eis-announced-for-vickery-extension-project/
You might also like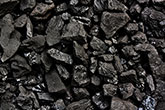 According to a recent release from Rystad Energy, global coal-fired power generation is on track to peak in 2023, as new sources of renewable and low-carbon energy expand rapidly.