Consumer Watchdog urges American insurance companies to refuse to underwrite coal and fossil fuel projects
Published by Nicholas Woodroof, Editor
World Coal,
---
Consumer Watchdog, an American non-profit consumer group, has announced it will be challenging America's insurance companies to join their European counterparts in refusing to underwrite coal and fossil fuel projects.
"With hurricanes hitting the East coast and fires terrorising the West, American insurance companies must stop underwriting the fossil fuel projects that are creating warmer ocean waters and drier brush that are feeding greater and greater catastrophes," said Jamie Court, President of Consumer Watchdog. "Insurance companies cannot claim they are the victims of climate change if they are also insuring the perpetrators. American companies must join their European counterparts in refusing to underwrite coal and fossil fuels."
AXA, a French insurance company, has pioneered the movement to eliminate all financial connections with the fossil fuel industry and has promoted a transition to clean power. Munich Re, Swiss Re, and Allianz are also at the forefront of the movement.
The group said it was bringing its expertise with insurance regulation and markets to the Insure the Future campaign, launched last night at a panel in San Francisco. The campaign is a coalition of environmental and consumer groups committed to stopping US insurance companies from underwriting coal and fossil fuels.
Yesterday Lemonade became the first American insurance company to announce it would no longer underwrite fossil fuels.
Michael Mattoch, Counsel and Advocate for Consumer Watchdog, spoke at the San Francisco panel and pointed to a recent California Department of Insurance Report: Trial by Fire, prepared by UC Berkeley School of Law Center for Law, Energy & the Environment. The report found that climate change threatens the basic functioning of insurance markets.
"Extreme weather events caused by climate change are ranked as the number-one global concern by the World Economic Forum -- ahead of weapons of mass destruction," Mattoch said. "The insurance industry is the canary in the coal mine. It has the tangible, provable data to issue critical and unassailable warnings of the effects of climate change; and should be the primary force in shaping societies' ability to mitigate, adapt and overcome the adverse impacts of climate change."
Mattoch said that it is important to underscore that while the industry is highly vulnerable to the losses that result from heightened climate-related events and to market dislocation caused by a changing economy, it is also perfectly placed to play a key role in supporting innovative responses.
Mattoch said that while insurance companies asset management practices have focused on traditional underwriting, the most innovative and successful insurer climate risk-reduction strategies will centre on the financial side of an insurer's business operations.
The availability of insurance is part of society's capacity to adapt to climate change, said Mattoch.
Among the important findings directly from the Berkeley report:
Insurers operating in California have about US$528 billion in fossil-fuel-related investments in various sectors and asset classes. Adverse impacts on the climate and resultant competitive risks from clean energy technologies in combination with an adverse economic and regulatory environment can present financial uncertainties for these investments.
The acts of those responsible for greenhouse-gas pollution are increasingly leading to litigation, which, in turn, can involve insurers. The significance of this latter trend is reinforced by the increasing ability to probabilistically attribute climate events to human activity (Marjanac and Patton 2018).
The physical risks of climate and weather extremes to insurance customers impact the built environment as well as health. Beyond these considerations are more complex systems-level risks such as those arising when power grids or supply chains are disrupted leading to business interruption insurance claims. Ecosystem disruptions such as fishery collapse or abrupt reductions in crop yields can rapidly manifest in systemic socioeconomic impacts.
Climate changes also precipitate a diversity of litigation risks, including claims for damages against producers of fossil fuels, other business interests found to be inadequately prepared to avert the impacts of climate change, or insurers themselves over disputed contractual obligations.
Global total and insured losses from weather- related catastrophes broke all records for total and insured losses in 2017: US$330 billion and US$136 billion, respectively (Munich Re).
Further layers of risk that experts consider even less often include wide-ranging impacts such as ecosystem collapse, food-borne disease correlated with higher temperatures, or kidney disease correlated with dehydration.
A wide range of health risks occur in parallel with the better-known property risks. These risks range from extreme heat stress to a host of cardio-respiratory concerns and vector-borne diseases, which have been largely unassessed and unaddressed by the insurance community. The implications extend to disruptions in the delivery of healthcare following catastrophes.
While litigation against emitters of pollutants contributing to climate change has as yet been unsuccessful, a recent wave of challenges in California courts based primarily on tort and nuisance claims and the costs that climate change impacts are imposing on municipalities may result in extremely large insurance liabilities or settlements.
On the asset side, insurers' divestment of coal has been coupled with strong growth in investment in clean energy technologies and other climate change mitigation strategies. Over US$60 billion in such investments have been identified globally.
Read the article online at: https://www.worldcoal.com/coal/13092018/consumer-watchdog-urges-american-insurance-companies-to-refuse-to-underwrite-coal-and-fossil-fuel-projects/
You might also like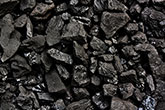 According to a recent release from Rystad Energy, global coal-fired power generation is on track to peak in 2023, as new sources of renewable and low-carbon energy expand rapidly.