Mitsubishi agrees sale of interests in Warkworth and Hunter Valley operations
Published by Harleigh Hobbs, Editor
World Coal,
---
Mitsubishi Corp. (MC) has made an announcement in relation to its interests in the Hunter Valley Operations (HVO) and Warkworth (WW) coal mines in Australia. MC currently holds a 32.4% and 28.9% ownership interest in HVO and WW, respectively, through its wholly owned subsidiary Mitsubishi Development Pty Ltd (MDP).
Following Rio Tinto's agreement to sell 100% of its shares in Coal and Allied Limited (C&A) to Yancoal Australia Ltd (Yancoal), MC has been in discussion with Yancoal in respect of its tag along right triggered by this transaction. MC received an offer from Yancoal for it to purchase MC's interest in HVO for the amount of U$710 million and MC has now accepted this offer. MC has also agreed to grant Yancoal a call option over MC's 28.9% interest in WW requiring MC to sell for the amount of U$230 million in connection with the agreement to sell its HVO interest.
Separately, Glencore has made a proposal to MC for Glencore's purchase of its HVO and WW interest at the price of U$920 million, in connection with Glencore's offer to Rio Tinto to purchase all of the shares in C&A. MC has accepted the proposal, subject to Glencore successfully completing the acquisition of C&A.
Based on its mid-term strategic plan, MC has been taking steps to improve its asset portfolio without increasing its overall investment balance, particularly as it relates to its mineral resources investment business. In line with this strategy, MC has agreed to sell both its interests in HVO and WW to whichever party (being either Yancoal or Glencore) that ultimately becomes the successful purchaser of all of the shares in C&A.
In addition to the divestment of its ownership interest in HVO and WW, MC has also reached an agreement with Yancoal on exclusive thermal coal sales agency arrangements for the Japanese market. Through its mineral resources trading division, MC will continue to contribute to the stable supply of thermal coal to power utilities in Japan and more broadly across Asia, where overall demand for thermal coal is expected to grow. MC has agreed separate arrangements with Glencore regarding the Japanese market.
Read the article online at: https://www.worldcoal.com/coal/13062017/mitsubishi-agrees-sale-of-interests-in-warkworth-and-hunter-valley-operations/
You might also like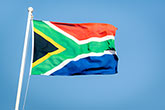 Black Royalty Minerals Koornfontein has signed Bettercoal's letter of commitment.