New Colombia Resources Inc. announces additional coal concession
Published by Louise Mulhall, Editorial Assistant
World Coal,
---
New Colombia Resources, Inc. (OTC PINK: NEWC), a Colombian company listed in the US with premium metallurgical coal properties has announce they have received notice from the Agencia Nacional de Mineria (ANM) to accept terms on their application for an additional 489 hectares of premium metallurgical coal reserves. This notice advises the company that the requested area will be reduced and to submit evidence of their ability to fund a coal operation. The company's liquidity and stock listing in the US satisfy this request.
Contract Solicitation # RKH-08131 is for 489 hectares of coal and gravel reserves to the south of the New Colombia's existing Concession Contract ILE-09551. This property is 300 m from Highway I-50 which runs North and South between Barranquilla and Bogota. Last month, New Colombia received approval of the addition of gravel to their existing coal Concession Contract ILE-09551. They finalised the requirements of the local environmental agency and are awaiting a final site visit in the very near future. New Colombia is negotiating the purchase of several more properties in addition to their wholly owned Greenfields as they prepare to initiate a massive coal and gravel operation in Guaduas. The company has over 4000 hectares of Concession Contracts and Solicitations in the area.
New Colombia Resources would like to address the late filing of their 10K annual report for 2015. The company has engaged auditors since Nov. 2016; these auditors are independent and do not work at the pleasure of the company but rather at their own pace implementing audit control measures. At the time, and now, there was no reason to believe there would be significant delays in filing of the 10K and the company was optimistic it would be filed expeditiously. Numerous transactions consisting of complex derivative accounting have caused delays beyond the company's belief.
"I share my shareholder's frustration, but at this point I have to let the auditors do their job. All I can do is give them what they ask for, which I have. I was told for the past two weeks we would be done the following week. To my knowledge, there is absolutely nothing being requested that has not been provided nor are there any reasons for concern other than auditor workload," stated John Campo, President of New Colombia Resources. "One thing is for sure, shareholders will be getting a very thorough audited annual report," further commented Mr. Campo.
Read the article online at: https://www.worldcoal.com/coal/13032017/new-colombia-resources-inc-announces-additional-coal-concession/
You might also like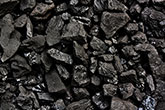 According to a recent release from Rystad Energy, global coal-fired power generation is on track to peak in 2023, as new sources of renewable and low-carbon energy expand rapidly.