The Tomakomai CCS Demonstration Project – World Coal Association
Published by John Williams, Editorial Assistant
World Coal,
---
The World Coal Association (WCA) were recently invited to visit the Tomakomai CCS Demonstration Center in Hokkaido, the northernmost island of Japan.
Implemented by Japan CCS Co. (JCCS) and commissioned by the New Energy and Industrial Technology Development Organization (NEDO), the Tomakomai Project is the world's first offshore carbon capture and storage (CCS) project in a populated area – it is situated in Tomakomai city and its offshore area.
The project's objective is to demonstrate the viability of a full CCS system, all the way from CO2 capture, through to injection and then storage.
Japan's first full cycle CCS system
Funded by the Ministry of Economy, Trade and Industry (METI), the Tomakomai CCS project finished construction in 2015 and has successfully been injecting and storing approximately 100 000 tpy of CO2 in specialised rock formations located 3 - 4 km offshore.
The project, which deploys a low energy CO2 capture process, represents a series of firsts. It is the first full cycle CCS system deployed in Japan and near an urban area, as well as the first case of drilling deviated CO2 injection wells offshore from an onshore site.
The plant's features include extensive monitoring to confirm the safety and stability of the CO2 storage, which includes monitoring the CO2 in the reservoir to verify that there are no leakages and to catch any seismic activity.
Education and beyond
Despite carbon capture being proven as integral to achieving the Paris Agreement targets, as stated by both the Intergovernmental Panel on Climate Change (IPCC) and the International Energy Agency (IEA), its role continues to be overlooked compared to other emissions-reducing technologies.
With more than 2000 large-scale CCS facilities needed by 2040 to reach the Paris targets, this will only be possible through enhanced cooperation between governments, investors and industry, including to educate and involve communities around the world.
The Tomakomai CCS Project is a great example of this, in a location where public awareness of CCS was low prior to selection of the site.
To enhance understanding of the technology with local residents, JCCS first began holding panel exhibitions in Tomakomai in 2009, 3 years prior to the plant being built.
JCCS has also engaged local government, fishing industries, the younger generation and senior citizens through events including open days, summer schools and site tours, providing opportunities for both their organisation and METI to hear and address key concerns.
Not only does the Tomakomai project demonstrate how technological advances in CCS can hold the key to meeting global environmental objectives, but that responsible investment, public education and ensuring plants are integrated with communities are just as vital to achieve the widespread deployment needed.
Read the article online at: https://www.worldcoal.com/coal/13022020/the-tomakomai-ccs-demonstration-project-world-coal-association/
You might also like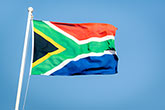 Black Royalty Minerals Koornfontein has signed Bettercoal's letter of commitment.