---
The Queensland Resources Council (QRC) has forecast an extra half a billion boost to the royalty taxes paid by the State mining and petroleum industries to give the Palaszczuk Government a record revenue boost from the sector.
QRC Chief Executive Ian Macfarlane said that, since the State Budget in May, strong metallurgical and thermal coal prices have boosted royalty tax returns to the Government to record levels – and the pre-Christmas Budget update should reveal an unprecedented AUS$5 billion in royalty taxes for 2018-19.
"When the Budget was handed down in June, the Government projected almost AUS$4.5 billion in royalty taxes for 2018-19," Macfarlane said.
"QRC is confident this figure will now exceed AUS$5 billion, which is good news for the Palaszczuk Government and more importantly good news for all Queenslanders who will benefit through the Government's increased capacity to invest in services and infrastructure.
"More than 316 000 Queenslanders are employed by the sector. That is one in eight jobs in Queensland. On behalf of every Queensland man, woman and child, the resources sector now pays more than AUS$1000 in royalty taxes to the Palaszczuk Government."
Macfarlane said the resources sector's capacity to employ, invest, export and pay record royalty taxes to the Government depended on stable and predictable policy, including stable rates of royalty taxes.
"Our tiered structure for royalty taxes works well in Queensland and makes sure that the strength in the resources sector translates directly into benefits for all Queenslanders. Abrupt changes to policy or tweaking the rates of royalty taxes will undermine the sector's ability to employ more, invest more, export more and ultimately pay more royalty taxes," he said.
"Strong commodity prices have meant the competition for capital from other international mining jurisdictions is much more intense. Queensland cannot afford to lose that competition, because that will cost jobs, investment, exports and royalty taxes for Queensland.
"That is why the Premier's commitment to QRC last month that her Government would be 'working together' with the resources industry on key initiatives including employment, skills development, exports and investment is so important for our state. The Premier also committed to consult with the sector on any regulatory change of material impact to us."
Macfarlane said royalty tax payments of AUS$5 billion would deliver a direct benefit to all Queenslanders.
"This is enough to fund the annual salary of more than 71 000 beginning teachers or more than 70 000 first year constables or more than 72 000 registered nurses," Macfarlane said.
Read the article online at: https://www.worldcoal.com/coal/12122018/coal-drives-record-royalty-tax-for-palaszczuk-government-budget/
You might also like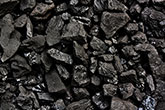 According to a recent release from Rystad Energy, global coal-fired power generation is on track to peak in 2023, as new sources of renewable and low-carbon energy expand rapidly.