---
China has now claimed the dubious title of having the world's worst and longest traffic jams, caused largely by thousands of trucks delivering coal along the highways outside Beijing. At least three monster traffic jams, each lasting more than a week, brought the major highways outside Beijing to a standstill in August and September.
The China Coal Transport and Distribution Association said it may take up to four years for the expressway and feeder highways to be widened, and for vehicle traffic to be partly reduced with the construction of new rail capacity, including a 300 km rail link from Inner Mongolia to Huludao city in Liaoning Province. Inner Mongolia is now China's largest coal supplier, accounting for 21% of the country's total coal output.
The world's growing concern
Nobuo Tanaka, the IEA's executive director, has said that coal consumption in China and India is rising at a rate faster than its decline in the developed world, contributing to a net increase in global GHG emissions.
China's coal consumption is expected to rise by more than a third by 2015, from 3.3 billion t this year to 4.5 billion t over the next five years, according to Frederick Palmer, a Peabody Energy Corp. senior vice president.
Notwithstanding the environmental, health and safety warnings, and the Government's pledge to act, China is expected to increase its coal output again this year. In the first eight months of this year its coal output rose more than 18% to nearly 2.165 billion t over the same period last year.
China's solutions
The Chinese Government is directing the coal mining industry to adopt three measures as a long-term solution. Chinese coal miners are teaming up with international companies and investing in new mines in the country and abroad, working to develop new technologies, and weeding out less efficient operators.
In August, China and Russia signed probably the biggest coal deal between two countries. In exchange for 25 years of coal supplies, China will lend Russia US$ 6 billion to develop mineral exploration projects, construct coal railways and roads, and buy mineral excavation equipment in the Far East.
China will import at least 15 million tpa of coal for the first five years and 20 million tpa over the remaining 20 years. The two countries have also agreed to set up joint ventures to develop coal resources in Russia's Amur region.
Ukraine has an invitation to help develop seven coal mines at a total cost of US$ 1 billion. The Ukrainian coal industry ministry signed an agreement with China's State Development Bank of China to
co-operate on developing coal technology and projects. The two parties will initially work on developing three projects in the Lugansk and Donetsk regions in eastern Ukraine.
Chinese and Japanese firms are also increasing co-operation in the coal business, with Japanese trading houses Mitsui & Co. Ltd and Itochu Corp. taking the lead.
Technology co-operation
Australia is also tapping into Chinese demand for coal gasification and carbon capture technology. CSIRO is partnering with China United Coalbed Methane Corp. Ltd (CUCBM) to jointly develop a AU$ 10 million demonstration project to store 2000 t of CO2 underground in Shanxi Province and to extract methane for use as an energy source.
Cougar Energy Ltd, said it will be working with Shanghai Limitedless Investment Group Co. Ltd (SLI) to invest in underground coal gasification (UCG) projects in China.
Meanwhile, GE said it and China Power Engineering Consulting Group Corp. (CPECC) have signed agreements with the US Trade and Development Agency (USTDA), who will fund a feasibility study to advance commercial-scale integrated gasification combined cycle (IGCC) facilities in China based on GE's IGCC technology.
The agreements follow the memorandum of understanding signed between CPECC and USTDA last November as part of the
US-China Clean Energy Announcements made by the US president, Barack Obama, and the Chinese president, Hu Jintao.
Coal conversion industry
Analysts forecast that China will have the world's largest capacity to convert coal to gas, liquids and chemicals by 2020. The country is expected to have built up capacities of 20 million t of oil equivalent for coal liquefaction, 10 million t of oil equivalent for coal-to-chemical conversion and 50 billion m3 for coal-to-gas production.
Industry consolidation targeted
The National Energy Administration (NEA) is planning to form 20 large coal mining groups as part of an industry consolidation plan to improve efficiency and productivity, while reducing accident rates and GHG emissions. The number of coal mining firms will be whittled down to 4000 by 2013 from 11,000 now.
The NEA has identified 469 mines, with an output capacity of more than 1.2 million tpa, as the new leaders. Accounting for more than half of the country's total coal output, they will likely absorb the assets of China's estimated 14,500 small mines.
As a more drastic measure, the agency said it may cap China's coal production at 3.6 billion to 3.8 billion tpa under its next five year economic plan.
International investment
International investors will be given an opportunity to buy into China's coal industry when two mining firms launch IPOs in Hong Kong in the coming months.
Between them, Inner Mongolia Yitai Coal Co. and Mongolian Mining Corp. are aiming to raise as much as US$ 2.7 billion to fund their expansion to help meet China's rising coal import requirements.
Analysts expect the planned IPOs to be well received, given strong investor interest in China's runaway energy demand and Mongolia's vast reserves of mineral and energy resources.
Read the article online at: https://www.worldcoal.com/coal/12112010/chinas_coal_industry_continues_to_grow/
You might also like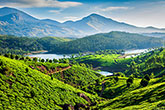 In a push towards eco-friendly coal transportation, Coal India Limited (CIL) has planned a capital investment in 61 first mile connectivity (FMC) projects.